Pacific Drilling gets 10-well job in Gulf of Mexico while in talks for restructuring
Offshore drilling contractor Pacific Drilling has been awarded a contract by Murphy Oil for ten firm wells for its drillship Pacific Sharav in the U.S. Gulf of Mexico. Pacific is also engaged in talks with its creditors looking to reach terms for restructuring due to current market conditions.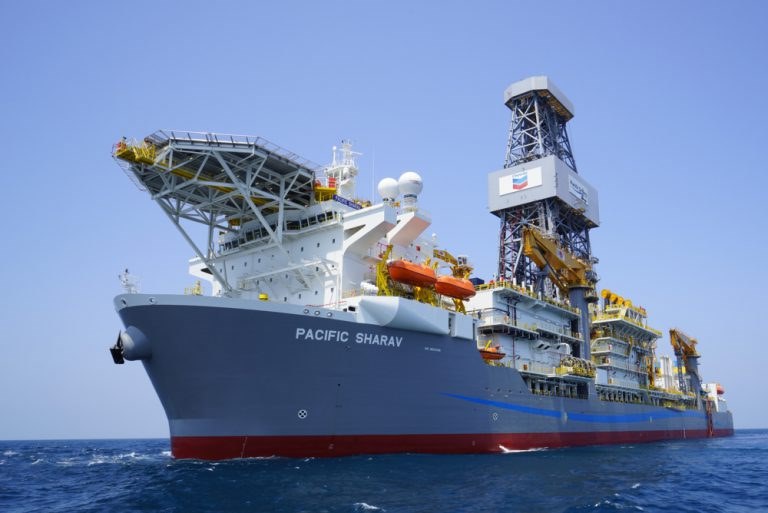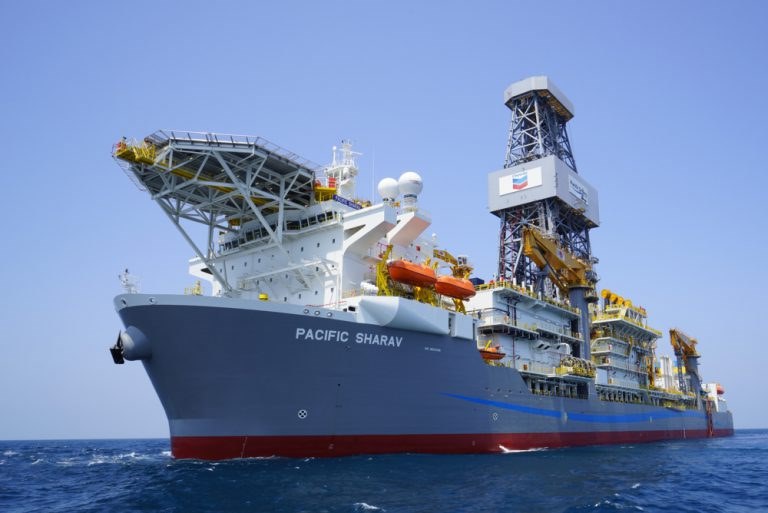 Pacific Drilling said last week that the contract for ten firm wells would have an estimated duration of approximately 450 days.
Pacific expects the new contract to start in the second quarter of 2021.
The contract provides for five option wells at a market-based rate.
The previous contract with Murphy Mexico for two firm wells was cancelled for a termination fee.
Namely, Murphy had previously awarded a two-well contract to the Pacific Sharav drillship in Mexico.
However, according to Pacific's statement from last Thursday, that contract had been terminated.
The drillship had been working for Chevron in the U.S. Gulf of Mexico since 2014. The gig with Chevron expired in May 2020.
More red ink and restructuring talks
Pacific Drilling also on Thursday posted a net loss for the second quarter of 2020 of $87.4 million, compared to a net loss of $61 million in the first quarter of 2020 and a net loss of $73.6 million in 2Q 2019.
The company's revenues were halved in 2Q 2020 totalling $38.9 million compared to revenues of $76.4 million in 2Q 2019.
Pacific Drilling CEO, Bernie Wolford, said: "Although we currently see more contract opportunities for 2021, compared to 2020, contract durations remain relatively short, on average, and we expect excess rig supply to maintain downward pressure on day rates.
"We have no debt maturities until 2023, and cash in excess of $252 million as of 30 June 2020. We project that we have sufficient liquidity to fund our cash needs over the next 12 months.
"However, due to current market conditions and our outlook for contracting opportunities through 2020 and 2021, we do not believe our current capital structure will be sustainable. We have engaged financial and legal advisors to assist us in evaluating various alternatives to address our longer-term liquidity outlook and capital structure, which may include a negotiated restructuring of our debt that is implemented under the protection of Chapter 11 of the U.S. Bankruptcy Code".
Wolford also said that the company is engaged in discussions with a group of our creditors seeking to reach acceptable terms for a restructuring.
He added: "Any such agreement that we may reach may include the equitization of all or certain of the company's indebtedness, which would place our common shareholders at significant risk of losing all of their interests in the company.
"While we evaluate our strategic alternatives to address our liquidity outlook and current capital structure, we continue to deliver the safe, efficient and high-quality drilling services for which Pacific Drilling is recognized in our industry".