Pacific Drilling improves in first quarter but expects challenging times ahead
Despite posting a loss in the first quarter of the year, offshore drilling contractor Pacific Drilling has had an overall better first quarter than the one in the year prior, but the company is preparing itself for 'challenging times' ahead.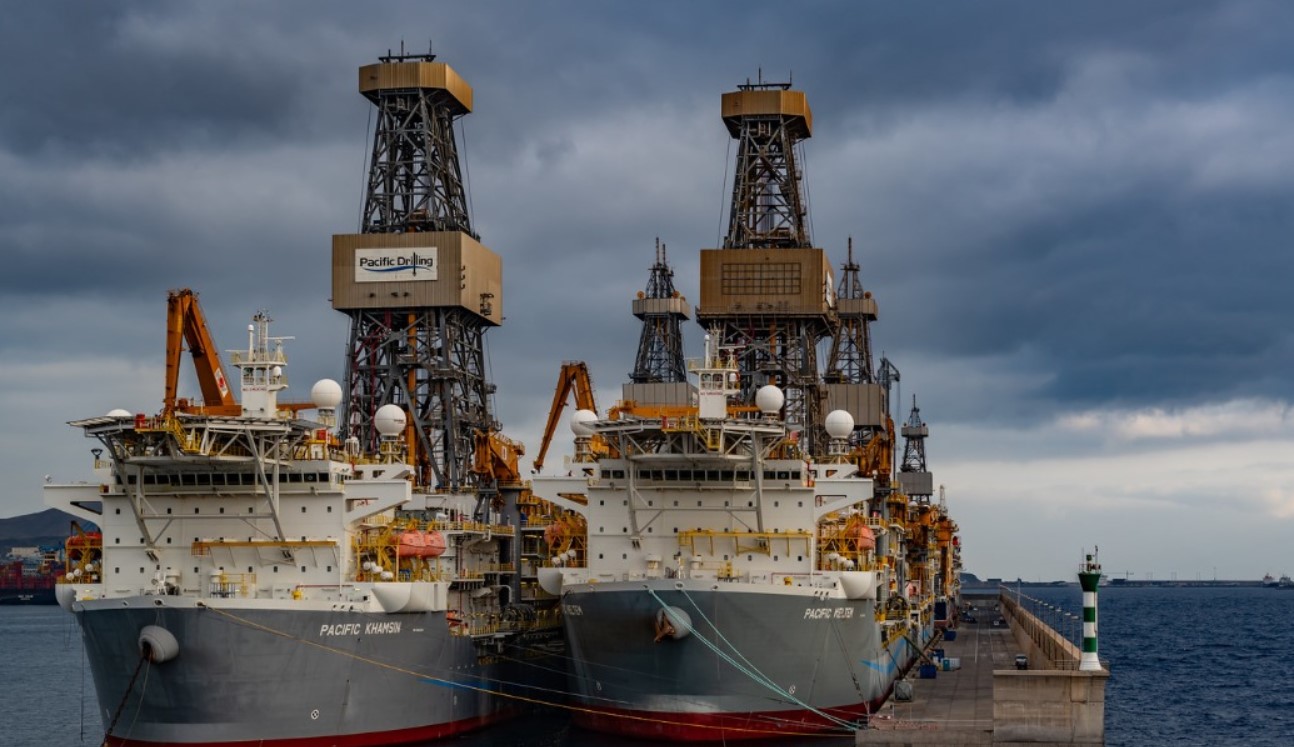 Pacific Drilling on Thursday said its net loss for the quarter was $61 million, which is an improvement from an $84 million loss in the same quarter in 2019.
Sequentially it looks even better as the company's loss in the fourth quarter of last year was a considerable $308 million.
First-quarter contract drilling revenue of $89.4, which included $6.4 million in reimbursable revenue, is an increase from $65.9 million a year ago.
According to the company, the increase in revenue resulted primarily from the Pacific Santa Ana returning to work with Petronas in Mauritania, the Pacific Khamsin operating for the full-quarter with Equinor in the U.S. Gulf of Mexico, and the Pacific Bora starting operations with Eni in Oman.
Operating expenses for the first quarter of 2020 were also higher by about $20 million than in the previous quarter. The company stated that the $86.5 million in operating expenses were caused by an increase in the number of days operating under contract.
Strong start to 1Q
Pacific Drilling CEO Bernie Wolford said: "The first quarter of this year started strong with improving market fundamentals and solid demand growth for high-specification drillships, reflected in increased utilization and rising dayrates.
"Pacific Khamsin worked through the quarter in the U.S. Gulf of Mexico on a contract that is expected to keep the rig busy operating with Equinor and Total into the fourth quarter of this year.
"Pacific Bora and Pacific Sharav both completed their projects for Eni and Chevron respectively, just after the end of the quarter.
"And, Pacific Santa Ana worked under contract for Petronas in Mauritania until March 29 when the client provided us with a notice of suspension due to force majeure. We have subsequently agreed to a reduced standby rate, which we believe is likely to continue through the end of this year."
It is worth noting that the Pacific Sharav was hired on a two-well contract by Murphy in March. The deal is for work in offshore Mexico and includes one option well.
It is scheduled to start in November 2020 and end in February 2021. The rig's dayrate under this contract is set at $230,000.
COVID-19, low oil prices to impact 2020/21 revenue
Wolford added: "Since mid-March, we have seen significant cuts in our clients' current year's capital expenditure budgets as a result of COVID-19 pandemic related oil demand destruction and the resulting severe oversupply of oil. We expect a significant reduction in exploration drilling in the near term as well as a deferral of major development programs until 2021 or later.
"As we look ahead, we see significant uncertainty in the global market for our services as our customers have cancelled or delayed to 2021 work that had been scheduled or awarded to us for 2020. These market conditions will negatively affect our revenue, profitability and cash flows for 2020 and 2021.
"In light of these unprecedented market conditions and in an abundance of caution to protect our access to working capital, we drew the full availability under our $50 million revolving credit facility on March 20, 2020.
"We continue to work closely with our clients to keep our employees safe and our rigs sanitary as we navigate through these challenging times".
A tumultuous quarter
The first quarter of the year was not the easiest for Pacific, regardless of the better financials when compared to the 2019's first quarter.
Namely, Samsung Heavy won an arbitration case against Pacific Drilling back in January related to the termination of a construction contract for the drillship Pacific Zonda. As a result, Pacific has been ordered to pay $320 million to Samsung.
The following month, the driller filed an application to appeal to the High Court in London regarding the Pacific Zonda decision.
Pacific took another blow in April after it received a notice from the New York Stock Exchange (NYSE) stating that the company does not currently satisfy the minimum share price standard for continued listing of the company's common shares.
It was not the only driller to receive such a notice in the first quarter as it was preceded by Noble Corporation and Seadrill.
---