Partners explore H2 production using waste plastic gasification facilities in Japan
Three Japanese companies have signed a basic agreement to explore a joint hydrogen production business using waste plastic gasification facilities in the Nagoya Port area.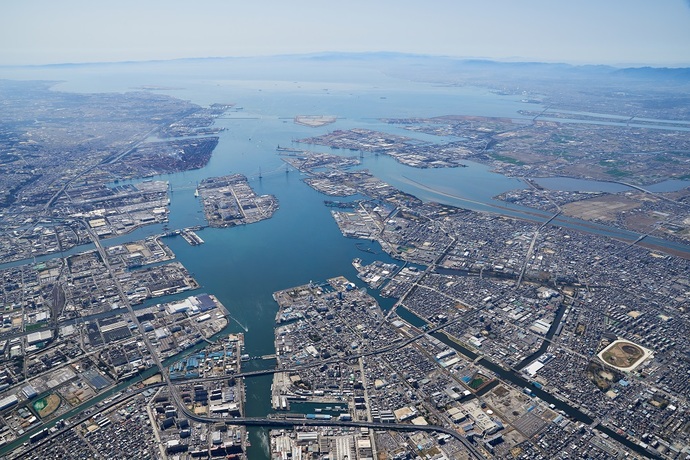 Iwatani Corporation, Toyota Tsusho Corporation and JGC Holdings Corporation signed the agreement in December 2022, stating that the studies for this project have already begun.
In December 2021, it was selected as a commissioned project of the New Energy and Industrial Technology Development Organisation (NEDO), Japan's largest public management organisation promoting research and development as well as deployment of industrial, energy and environmental technologies.
According to the partners, study results showed that the Chubu Region has high potential with respect to waste plastic collection and hydrogen production and utilisation. Therefore, the three companies have agreed to explore the joint undertaking of a low-carbon hydrogen production business.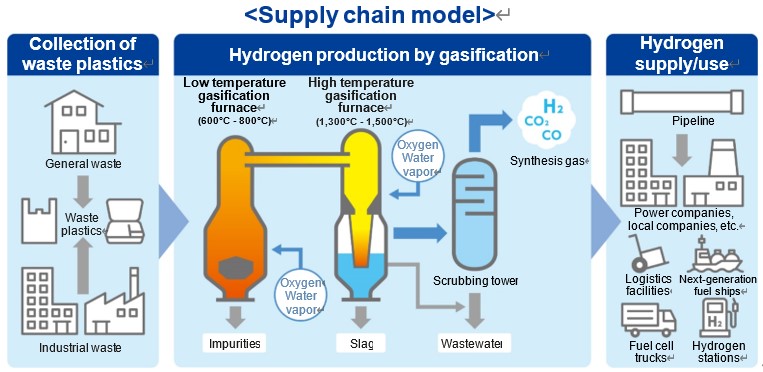 With the conclusion of this basic agreement, the parties plan to begin basic design work soon, with the goal of launching hydrogen production by the mid-2020s.
The targeted hydrogen production capacity is 11,000 tonnes per year (volume of waste plastics collected: 80,000 tonnes/year).
Through this joint business, Iwatani, Toyota Tsusho and JGC Holdings will promote the utilisation of hydrogen in various fields to move closer to a hydrogen energy-based society while contributing to a carbon-neutral society and promoting resource recycling.