Partners wanted for UK-developed oil pipeline repair robot
UK engineering firm Forth is looking for assistance to bring the working prototype of a friction stir welding robotic crawler for oil pipeline repair to the commercial stage.
The FSWBot is being developed to travel hundreds of miles down an oil pipeline to scan for defects and carry out subsequent repairs all while oil continues to flow, Forth said.
This process is said to remove the need for divers to work on pipelines and for oil production to be halted, saving time, money and, by removing humans from hazardous environments, potentially lives.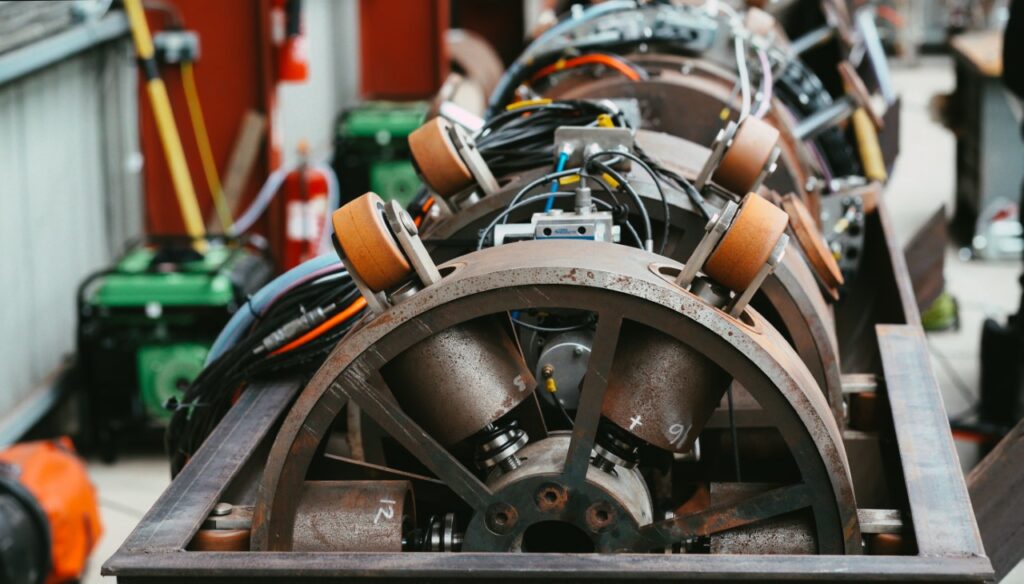 FSWBot features technology that allows it to 'walk' to the exact point of defect, place a milling patch in place and then weld the problem area.
Forth has produced a concept model of the robot and demonstrated the prototype to a consortium of partners at its headquarters in Cumbria in July.
Now that the pilot system has been demonstrated, the company is seeking further partners for full commercial deployment of the equipment.
"An exciting opportunity to bring such a pioneering piece of kit to the commercial stage now exists, and we're keen to hear from anyone who may be interested in helping us get to the final stage," said Chris Downham, programme manager at Forth.
"This technology is a world-first piece of equipment and it will have a major, positive impact on the oil and gas industry, ensuring oil pipeline repairs are carried out more safely, quicker and without restricting production."
According to Forth, an FSWBot2 is also under consideration for multipurpose repairs and inspections. It would be a very different robot but would build on the learning from the initial development.
The robot would be able to inspect and repair fatigue and corrosion in offshore assets, as well as other subsea infrastructure and applications in other industries. It will be able to climb and walk and will be deployed from a system that has the ability to lock onto a structure.