Pembrokeshire marine energy project approved
A £60 million marine energy project in Pembrokeshire, Wales has seen the green light.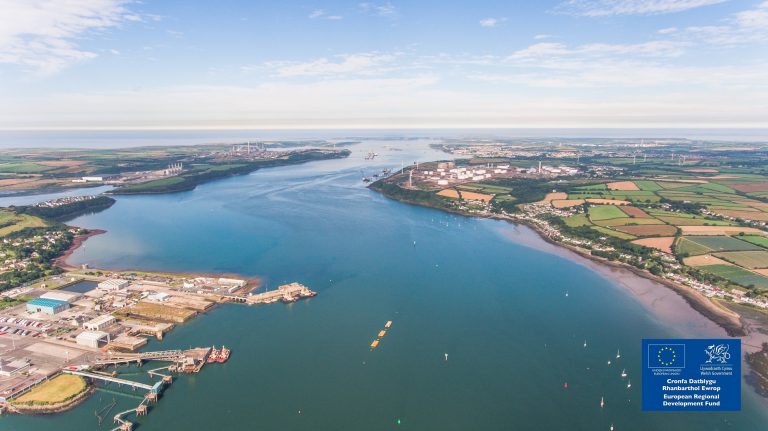 The UK Government and Welsh Government have approved the business case for the Pembroke Dock Marine project.
The project could generate £73.5 million a year to the Swansea Bay City Region's economy.
Pembroke Dock Marine is led by the private sector, with support from Pembrokeshire County Council.
It could support more than 1,800 jobs in the next 15 years.
The project includes the Marine Energy Test Area within the Milford Haven Waterway led by Marine Energy Wales.
META will enable technology developers to test their marine energy devices close to their base of operation.
It will also see the largest facility of its kind in the world – Pembrokeshire Demonstration Zone delivered by Wave Hub.
The demo zone will test full-scale wave and floating wind energy devices
Furthermore, ORE Catapult will deliver a Marine Energy Engineering Centre of Excellence – a technology, innovation and research centre.
Port of Milford will lead the redevelopment of land at Pembroke Dock to deliver the infrastructure needed by the industry as it continues to mature.
Cllr David Simpson, leader of Pembrokeshire Council, said:
"Worth £73.5 million a year, Pembroke Dock Marine will also make our economy more resilient in future by transforming Pembrokeshire and the City Region as a whole into a global example of best practice for zero carbon, marine energy innovation.
"With phase one of the Marine Energy Test Area having already opened last year, we now stand ready and wholly committed to accelerate working with our partners to deliver the project."
Andy Jones, chief executive of the Port of Milford Haven, said:
"As well as having application across other blue economy industries, Pembroke Dock Marine will create the right conditions to support the growth of the marine energy industry.
Pembroke Dock Marine is the third Swansea Bay City Deal project to secure approval.
It is seeking £28 million from the City Deal programme in coming years.
This will help leverage a further £32 million of public and private funding.