Penguin getting close to final destination in Spain
The Penguin wave energy device, developed by Finnish company Wello, is completing the last leg of its journey to the Basque Country where it will be installed for testing at the Biscay Marine Energy Platform (BiMEP).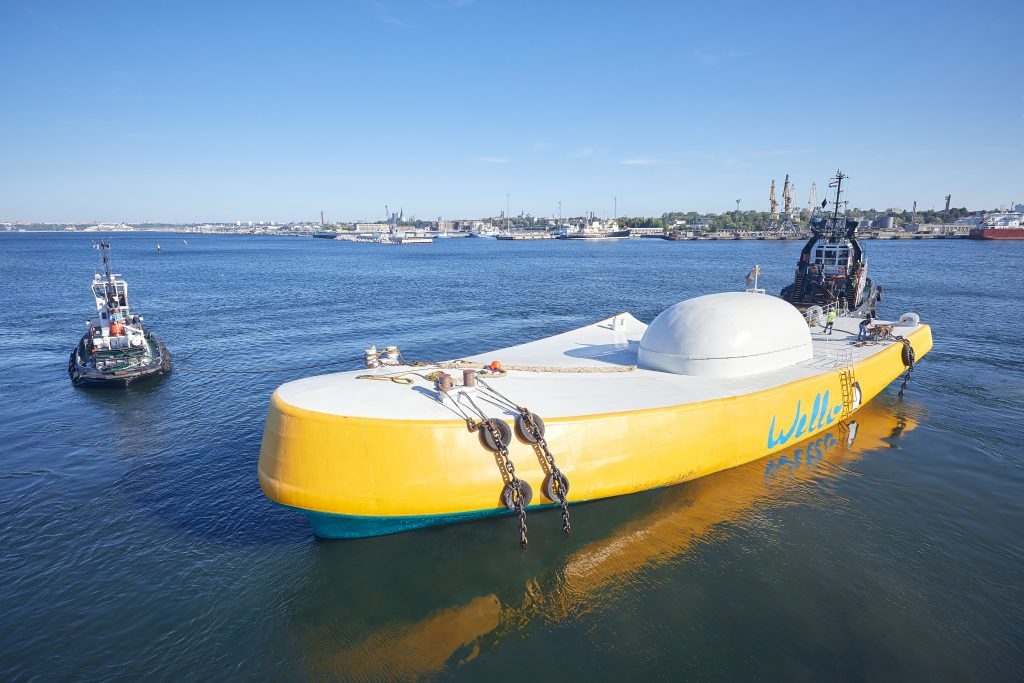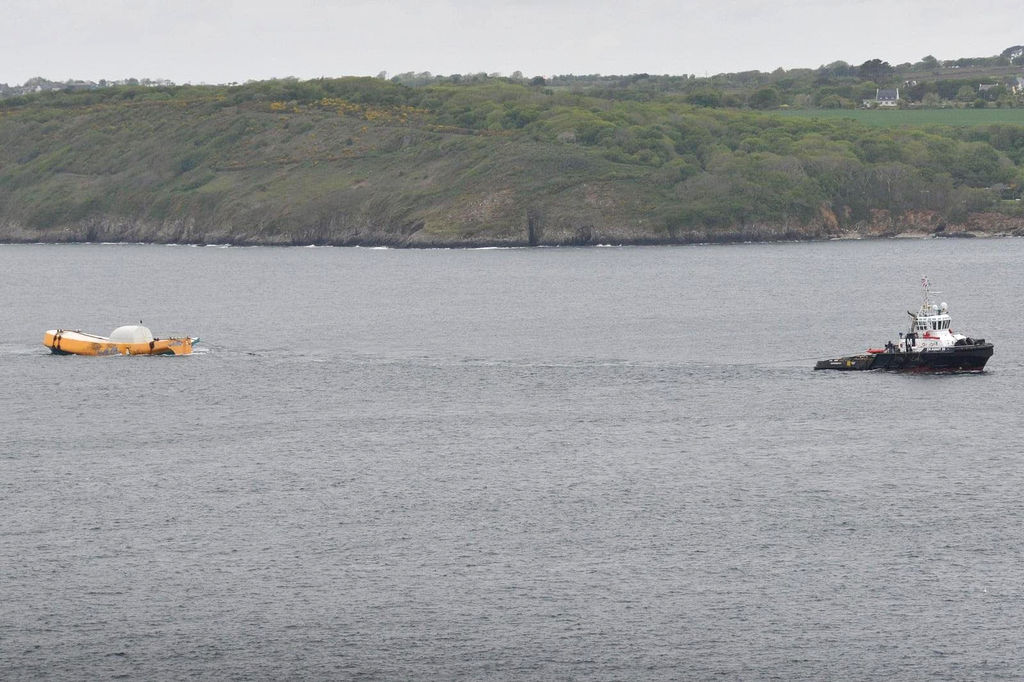 After spending the winter in Falmouth, due to delay in towing operation that was halted early in November 2020, the 600kW Penguin wave energy device is nearing its destination at BiMEP where it is scheduled to arrive on Friday, 21 May 2021.
Dutch maritime services provider Muller Dordrecht is conducting the tow of the 44-metre Penguin device that was planned for installation late in 2020 before the tow was rescheduled due to bad weather.
According to Wello's spokesperson, the members of the company's team are already on site in Spain in anticipation of the arrival of the device which will then undergo final checks.
The team will conduct port side testing of the hardware and software of the device, making sure everything functions properly.
According to Wello, some improvements have been made to the control software which will need to be integrated and tested in the device before final commissioning activities.
The Penguin wave energy converter will stay port side until the end of June, and then it will be towed to the test berth and connected to the subsea cable, Wello confirmed.
After commissioning at BiMEP, an open sea site for trialing floating power generation technologies located 1.5 kilometres off the coast at Armintza, the device will be put into operation for a 24-month test campaign.
The deployment is part of the first joint project between Wello and Saipem, which aims to optimize the installation procedure and operability of the Penguin wave energy device, and showcase competitive advantages of similar cooperation deals.