Wello's Penguin set for 2-year trial at BiMEP test site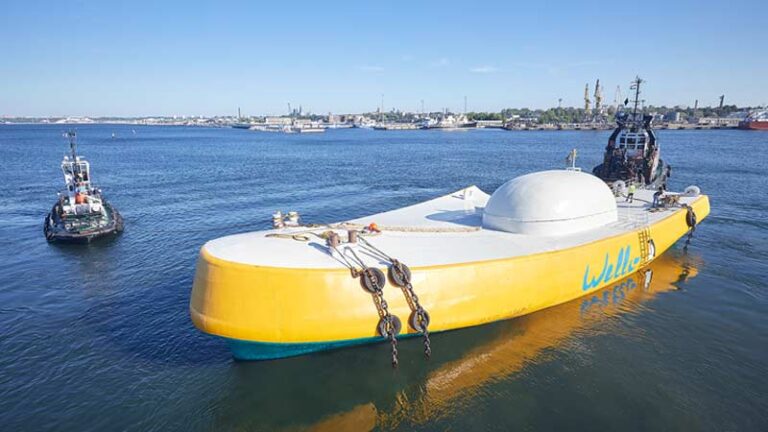 Finnish technology developer Wello has chosen the Basque test site to trial its latest Penguin wave energy converter.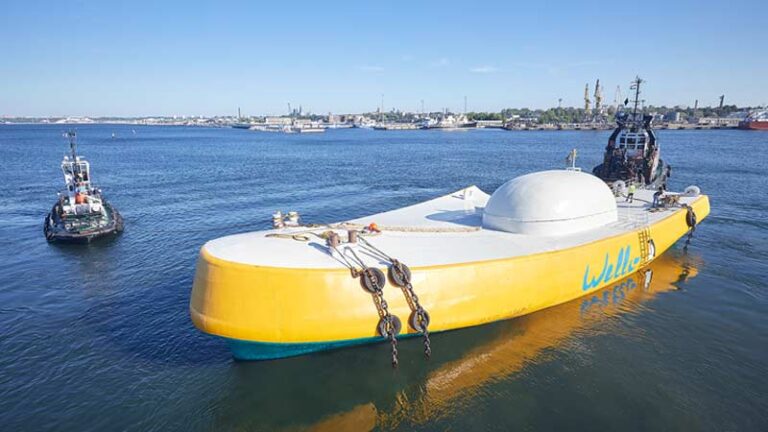 This year, Wello will install its floating WEC at the BiMEP marine energy test site off the coast of Armintza.
Consequently, a deal was signed this month and the device should be installed in the second half of October.
The service provision contract comes after several months of negotiations between Wello and BiMEP.
After analysing several European facilities, Wello opted for the services on offer at BiMEP for the 24-month trial.
The device will now undergo a two-week journey from its current location in northern Scotland.
It will then take up position at its moorings in BiMEP, an open sea restricted site for trialling floating electricity generation (wave and wind powered) devices, located 1.5 kilometres off the coast at Armintza.
Wave energy converter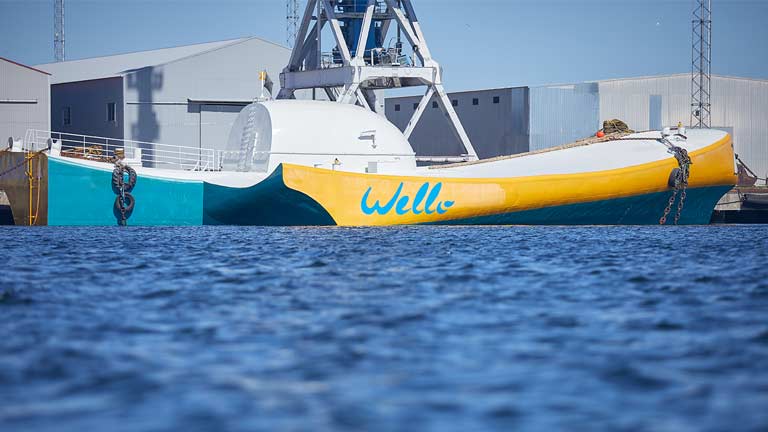 Penguin 2 is a patented wave energy converter. From outside, the floating device looks much like the hull of a boat, with an optimised design for greater wave energy capture and a rotating device inside.
The waves cause this interior part to rotate, connected to a generator, and thus produces electricity.
The maximum power of the device is 1 MW and the generated energy, even being a test, could reach one million kWh.
This power will transfer to land via BiMEP's subsea cables and then sent to the grid.
Also, a key feature of the Penguin is that it has no hydraulics, joints or gears making it unique in this category.
Wello plans to continue trialling the device's power production and control software in Basque waters.
Italian firm Saipem has teamed up with Wello to carry out the Penguin 2's marine operations.
Finally, they will use the experience gained in this undertaking to help them in setting up other Penguins worldwide.