Peninsula secures LNG bunkering license in Gibraltar
Maritime fuel supplier Peninsula has won an LNG bunkering operator license from the Government of Gibraltar and the Gibraltar Port Authority.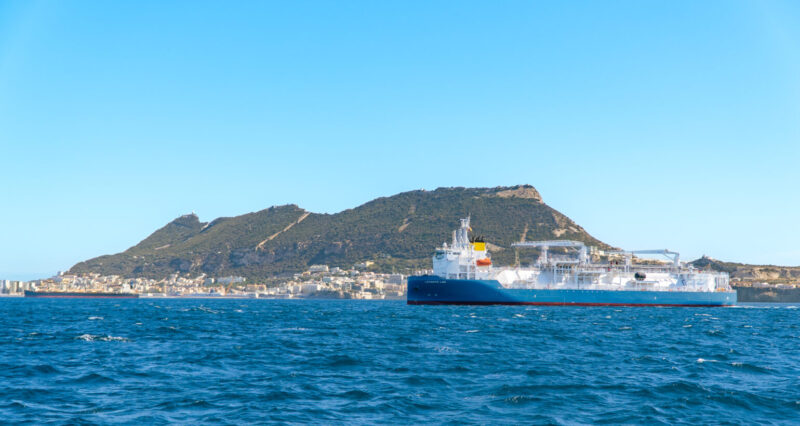 The company recently sent its new 12,500 cubic meters LNG supply vessel, Levante LNG, to the Strait of Gibraltar. Levante LNG will be operated by Peninsula, supplying LNG in the Gibraltar Strait and other Mediterranean ports.
" I want to thank John Ghio, Captain of the Port of Gibraltar, and The Hon Vijay Daryanani MP, for supporting our license application and allowing us to continue our decarbonization journey," John A. Bassadone, CEO of Peninsula said.
"The ability to operate our LNG vessel in the Strait of Gibraltar will bring lower-carbon solutions to vessels entering and leaving the Mediterranean. The proactivity of the Gibraltar Port Authority and the Government of Gibraltar will continue to cement the jurisdiction's position as a leading center for maritime excellence."
"This license allows us to meet lower-carbon product demand across the Western Mediterranean. The LNG-propelled vessel orderbook is looking very healthy and we want to offer solutions now to those customers taking a proactive step towards decarbonization," Nacho de Miguel, Head of Alternative Fuels & Sustainability added.
"As the gateway to the Mediterranean, the Port of Gibraltar will be an integral piece of the decarbonization puzzle."
Earlier this year, Peninsula introduced biofuels at its key ports in the Strait of Gibraltar as part of its strategic response to the changing landscape of marine fuels. The company has received a permit from International Sustainability and Carbon Certification (ISCC) related to its physical supply operations in Gibraltar, Algeciras, and nearby ports.
Earlier this month, Peninsula entered into a biofuel deal with Shanghai-based shipowner COSCO Shipping Lines.
Namely, Peninsula's Shanghai and Singapore trading teams delivered 2,000 tons of UCOME-based B24 marine biofuel to Cosco's container carrier, M/V Cscl Venus, through local Singapore physical supplier Vitol Bunkers.
As informed, the use of biofuel in this delivery is expected to result in GHG savings of over 1,200 tons of CO2 equivalent.