Perenco buying Petrobras' shallow water fields for $370 million
Brazilian oil firm Petrobras has sold three shallow water fields in the Campos basin to Perenco for $370 million.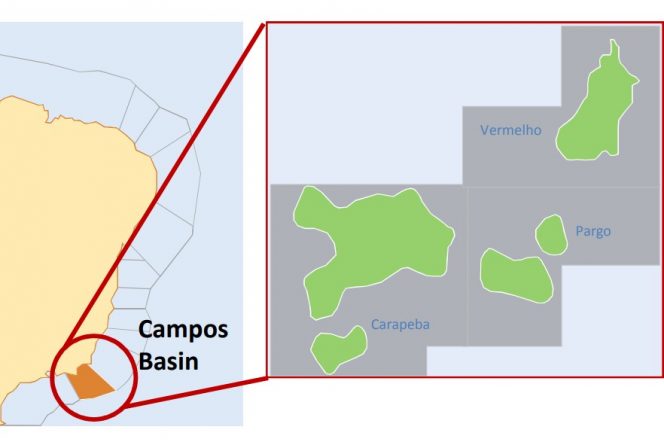 Petrobras on Wednesday signed deals with Perenco to divest its stake in the fields of Pargo, Carapeba and Vermelho, the so-called Polo Nordeste, located in shallow waters off the coast of Rio de Janeiro state.
The Pargo field was discovered in 1975, and the fields of Carapeba and Vermelho in 1982, and their production was started in 1988. These concessions were granted to Petrobras in 1998 in the so-called Bidding Round Zero.
The fields are located in shallow water at a distance of ~60 km from the coast with reservoir depth between c.2,700 to 3,750 meters.
Currently, these fields' production system is integrated and consists of seven jacket fixed platforms, with current production of approximately 9,000 barrels of oil per day, which is exported through the Garoupa platform (PGP-1) and goes to the continent via pipeline to the Cabiúnas Terminal, Petrobras said.
Under the terms of the agreement, Perenco will pay $370 million, 20% of which (US$ 74 million) to be paid on the signing and the remainder in the closing of the transaction.
Petrobras said the sale was a part of Petrobras' Partnerships and Divestments Program, aligned to the 2018-2022 Business and Management Plan, which provides for continuous portfolio management and focus on investments in Brazilian deepwater.
The Brazilian company had announced a teaser for the sale back in July 2017. The fields were at the time marketed as "currently producing from 57 wells and 7 fixed platforms," with  "some exploration prospects identified" and license expiry in 2025 with option to extend.