Perenco gains approval for North Sea installations decom plans
Oil and gas company Perenco has received approval from the UK authorities for its decommissioning programs for the Tyne and Guinevere gas field installations in the Southern North Sea.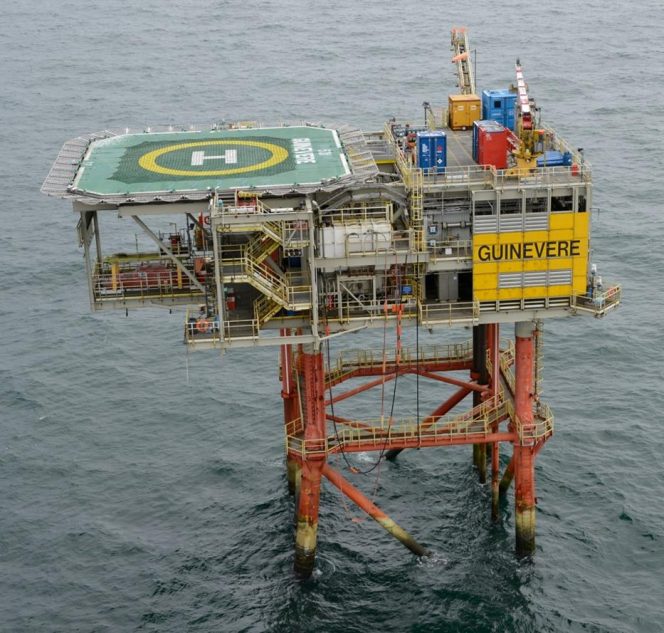 Perenco submitted its draft decommissioning programs for Tyne South and Guinevere installations to the UK authorities in July 2018.
The Tyne field, located approximately 188km off the coast of Norfolk and 184km off East Yorkshire, was discovered in 1992. The Tyne platform is a normally unattended installation (NUI) with maximum personnel on board of 12 and a temporary overnight shelter.
Production from the field started in November 1996. Perenco ceased production from the field in November 2015 due to reduction of gas production, which made continued operations uneconomical.
The platform's topsides will be removed and transported to shore for re-use of selected equipment, recycling, break up and/or disposal. The jacket and subsea template will be removed to shore for cleaning and disposal.
When it comes to the Guinevere field, it was discovered in March 1988 and the first gas was produced in June 1993. Production ceased in May 2017 due to reduction of gas production.
The Guinevere field is located in the Southern Basin of the UKCS, in license block 48/17b, approximately 60km north of the Bacton terminal and 56km east of the Theddlethorpe gas terminal on the Lincolnshire coast.
The decommissioning program includes well plugging & abandonment and removal of platform and jacket.
Just like Tyne, the Guinevere installation is an NUI with a maximum personnel on board of 12 and a temporary overnight shelter.
Offshore Energy Today Staff
Related news
List of related news articles