Petrobras looking to sell Tartaruga field stake
Brazilian oil firm Petrobras has started the opportunity disclosure stage (teaser) regarding the sale of its stake in the shallow-water Tartaruga field located in the Sergipe Alagoas Basin offshore Brazil.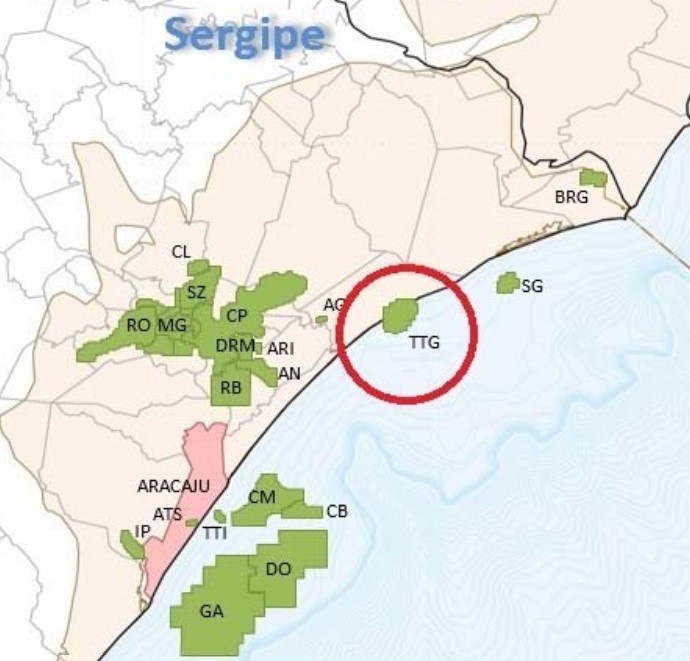 The Tartaruga field is located in Area SES-107D Concession. Petrobras holds a 25 per cent stake with Maha Energy holding the remaining 75 per cent interest.
Petrobras said in the Teaser on Monday that it was looking to sell its whole stake in the field, with existing integrated facilities.
According to the company, the transaction also includes the option to enter into an oil purchase and sale contract with Petrobras and a gas purchase and sale contract with Maha. This kind of deal would allow the buyer to sell what it produces.
As for the field, Tartaruga – Portuguese for Turtle – is located on the north coast of the state of Sergipe, near the municipality of Pirambu. The field started production in 1994.
Although the field itself is offshore, the production facilities are located onshore. Production is done via directional wells.
Petrobras added in the teaser that average production from January until May 2020 was around 580 bbl of oil per day.
The company also stated that there was potential to increase production and that volume in place was estimated at 21.63 million barrels of oil.
In related company news, Petrobras said this week that it reached a production record on its operated Búzios field located in the Santos Basin pre-salt offshore Brazil.
The company also started production of oil and natural gas last week from the shared deposit of Atapu through the P-70 FPSO.
The P-70, the fifth FPSO of the series of replicants, has the capacity to process up to 150,000 barrels of oil daily and treat up to six million cubic meters of natural gas.
Related news
List of related news articles