Petrodec reactivates decades-old jack-up rig for decommissioning jobs
Decommissioning services specialist Petrodec has reactivated the Haeva jack-up rig to DNV standards and the unit is now reporting for duty as the company's second decommissioning vessel.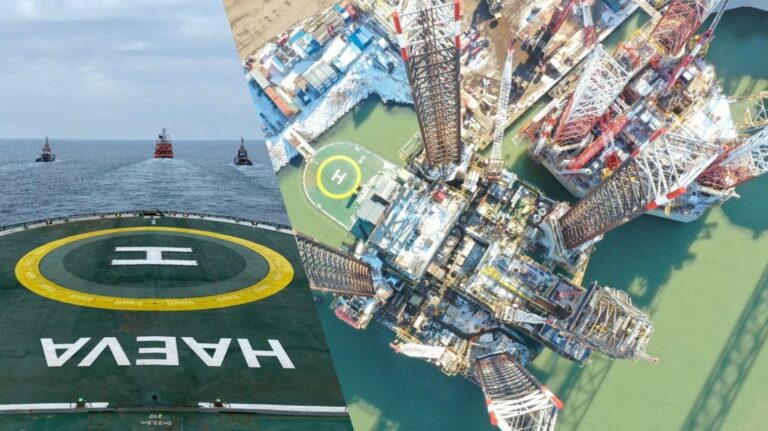 According to a Wednesday update from Petrodec, after several months of intense activity at the shipyard in Vlissingen (NL), Haeva, a four-legged jack-up rig, set sail on 7 March 2021 for the Southern North Sea.
Once it reaches its location, the rig will work on the decommissioning of Perenco UK installations.
Petrodec said that the Haeva will conduct well abandonment on the Amethyst A1D platform, while also preparing the topside for removal with Petrodec's skidding methodology.
"Haeva joining ERDA in the Petrodec fleet shows our strong commitment to bringing simple and effective decommissioning solutions to the market", Petrodec concluded.
It is worth reminding that the Haeva rig was previously owned by Paragon Offshore, which was in 2018 acquired by Borr Drilling. The rig, previously known as Paragon HZ1, was built in 1981, which makes it 40 years old.
When it comes to Perenco's part of the story, the company filed its plans for decommissioning of Amethyst A1D, A2D, B1D & C1D topsides to UK authorities back in April 2020.
The approval for these decommissioning plans was received at the beginning of July 2020.
The Amethyst gas field is located in the United Kingdom Continental Shelf (UKCS) centred on Block 47/14a and extending into Blocks 47/13a, 47/9a, and 47/15a in the Southern North Sea.
It is located some 40 kilometres east of the Humber Estuary and the Easington Terminal on the Yorkshire coast.
The Amethyst field comprises of four normally unmanned installations (NUI) – A1D, A2D, B1D, and C1D.
The four platforms were installed in 1989 (A1D and A2D) and 1991 (B1D and C1D) meaning the subsequent pairs are similar in configuration.