Philippine government awards contracts for world's largest floating solar project
Blueleaf Energy and SunAsia Energy have secured contracts from the Philippine government to build and operate the world's largest floating solar project in the Philippines, which has a cumulative capacity of 610.5MW.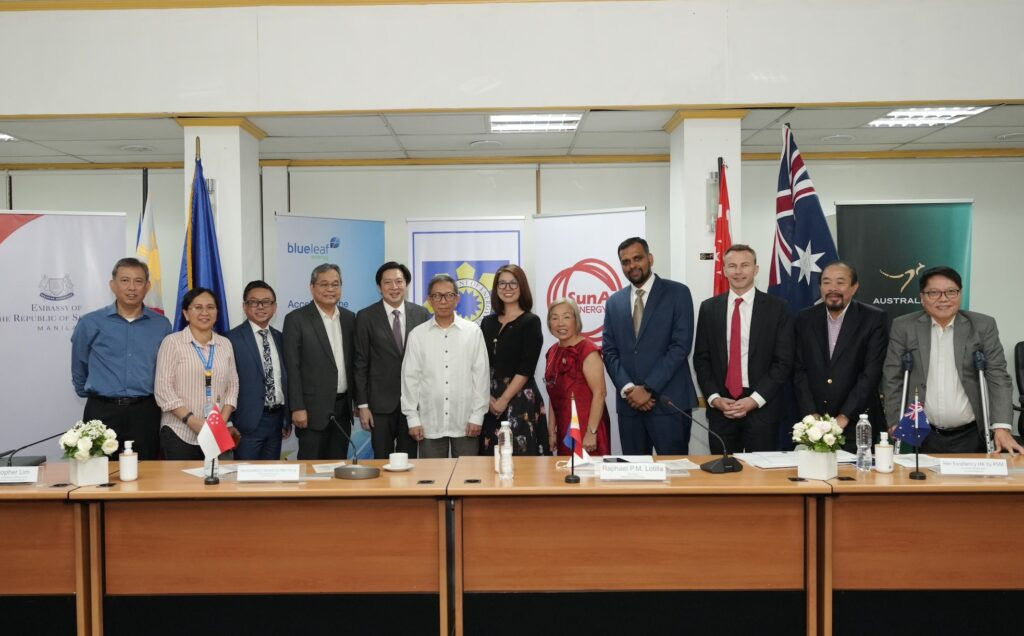 The move is viewed as a milestone in the country's energy sector, with the Philippine Department of Energy (DOE) issuing the first set of Solar Energy Operating Contracts (SEOCs) for a total 1.3GW in floating solar projects.
In September 2022, Blueleaf Energy – a stand-alone portfolio company of Macquarie – signed a letter of intent (LOI) to significantly increase its sustainable infrastructure investments in the Philippines.
In partnership with SunAsia Energy, Blueleaf Energy is jointly developing the large-scale floating solar facility on Laguna Lake, spanning the growing cities of Calamba, Sta. Rosa and Cabuyao, and the towns of Bay and Victoria.
Raghuram Natarajan, CEO of Blueleaf Energy, said: "As an active investor in sustainable infrastructure in the Asia Pacific region, we believe the Philippines holds great potential to add significant renewable energy capacity to its energy mix and at the same time delivering green energy at an affordable cost compared to fossil fuels."
"The recent announcement of the removal of foreign ownership restrictions is an important step in attracting the much-needed foreign direct investments in Philippine renewable energy sector to accelerate the energy transition for meeting the country's decarbonization and net zero targets."
After the signing of the SEOCs, Blueleaf Energy's top executive said his company would push for cooperation among public and private stakeholders to ensure the successful development of the project.
"This will not only contribute to the country's renewable energy goals, but also spark green job growth locally during construction and the long-term operations of these floating solar projects, enable local supply chains through the manufacturing of critical components and bring about notable benefits to the local community," Natarajan added.
Tetchi Capellan, president and CEO of SunAsia Energy, said: "Land use is becoming a big issue for renewables. People are worrying about competing uses of land, and in some markets, you might struggle to find land.
"There is a strong incentive to build on water as the Philippines gears up for an ambitious 46GW solar energy installations in 2040 and at the same time, increase power supply in the country."
Since 2019, SunAsia Energy has been operating a testbed on Laguna Lake to study the behavior of waves, the movement of wind, the intensity of the sun, as well as the variability of the temperature in the locality.
The wealth of experience has contributed to the growing knowledge of floating solar panels on the lake.
As for Blueleaf Energy, the company has on the last two decades developed and built almost 2GW of solar capacity across the globe, including 250MW in the Philippines. It currently has over 7GW of solar, wind and storage projects project pipeline across the Asia Pacific region.
Subscribe and follow
Offshore Energy – Marine Energy LinkedIn