PHOTO: Giant Appomattox platform on the move
Offshore towing company Crowley has shared a photo of its tugs moving Shell's giant Appomattox platform to its Gulf of Mexico location.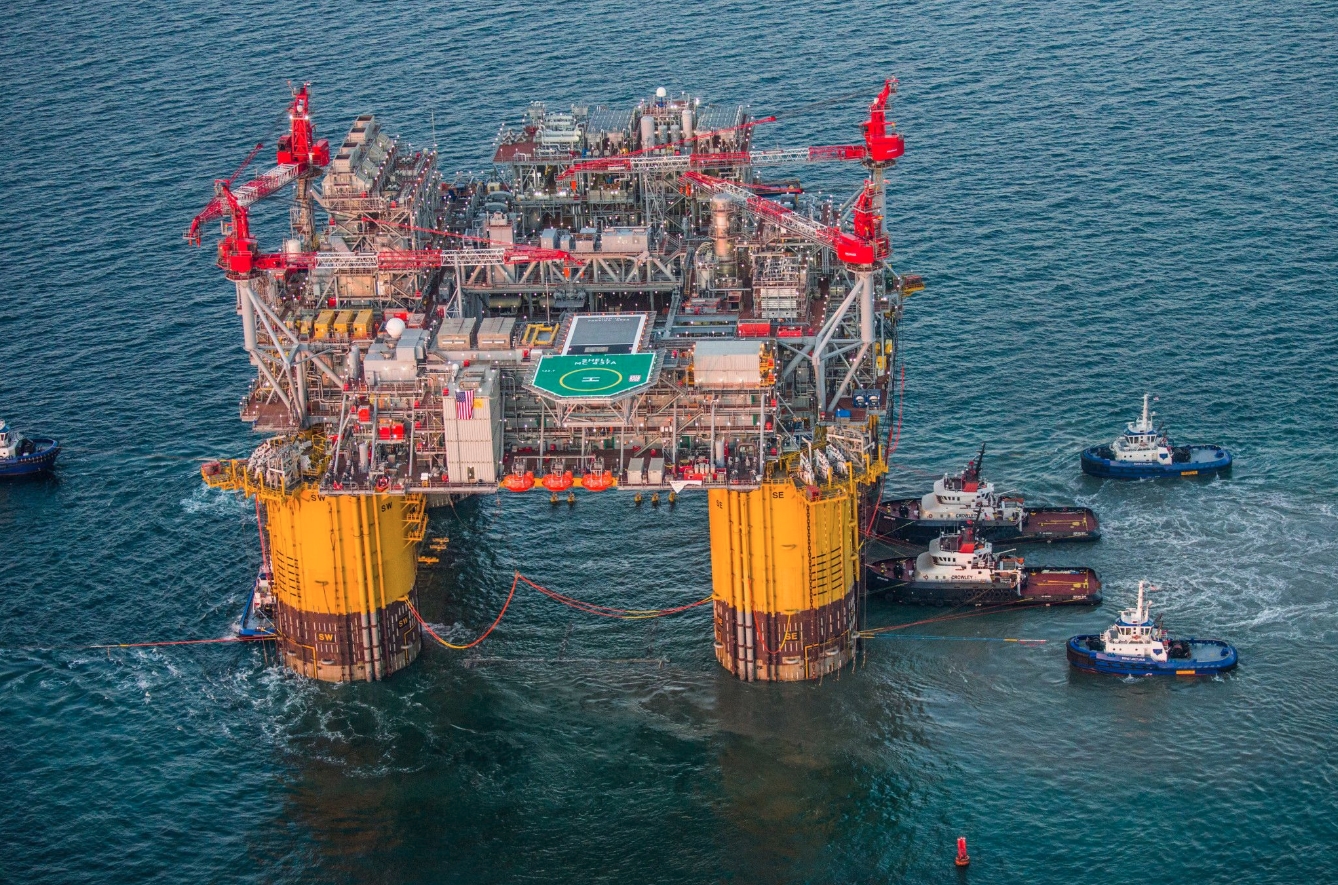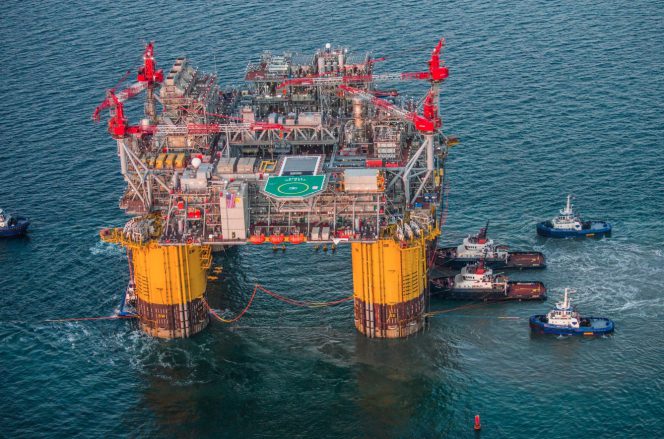 The tugs towed the unit to the open waters of the U.S. Gulf from Kiewit Offshore Services' construction facility in Ingleside, Texas in May this year. Crowley Ocean Sky and Ocean Sun tugboats were among the vessels used for the tow.
Crowley's tugs moved the Appomattox platform through the Aransas Channel, then disconnected and provided escort services to the deep-water installation site. Once there, the tugs reconnected to provide positioning support so Heerema could attach the Appomattox to its mooring spread.
The Appomattox is Shell's largest platform in the U.S. Gulf of Mexico. It is is a four-column semi-submersible production platform, moored using 16 mooring lines arranged in 4×4 clusters, in 2,255m (7,400ft) of water approximately 130 kilometers offshore Louisiana in the Gulf of Mexico.
According to info found on Shell's website, Appomattox has a current Break-Even Price (BEP) of less than $50 per barrel, making this development an attractive and competitive investment in Shell's global portfolio.
The platform will be initially producing from the Appomattox and Vicksburg fields. Production is expected to start before the end of 2019.