Photo of the day: IHES prototype shaping up for ocean splash

The 150kW wave energy prototype – developed by French company GEPS Techno – is taking shape in Saint-Nazaire in western France, ahead of trials at SEM-REV marine renewables test site.
Built as part of Integrated Harvesting Energy System (IHES) project, the 'mid-power autonomous power supply' configuration will be tested for 18 months at SEM-REV site of the Ecole Centrale de Nantes.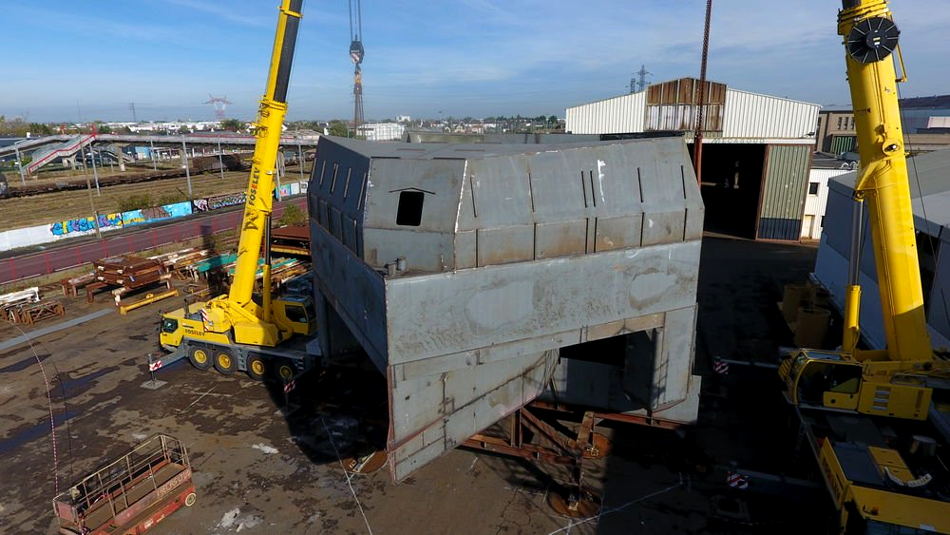 The manufacturing of the 150kW platform started in June 2018 by GEPS Techno's long-standing partners, including Mécasoud responsible for hull manufacturing, STX France for painting and quality control, SNEF for outfitting and ENTECH Smart Energies for energy conversion.
This type of platform is intended for oil and gas, marine renewable energy, mining and aquaculture sectors, GEPS Techno said.
The aim of upcoming trials at SEM-REV is to validate the performance of the technology as it represents one of the technological bricks in GEPS Techno's M-Liner project which combines several sources of renewable energy including solar, wind, wave and tidal in a single platform that can provide electricity to islands, isolated areas and sites at sea.
The construction of the device is supported by the first stage completion of a fundraising campaign at the end of April 2018, and an on ongoing fundraiser at finple platform – which has so far secured €1.6 million for GEPS Techno.