Photos: Over 200 Containers Fall from MSC Zoe amid Heavy Weather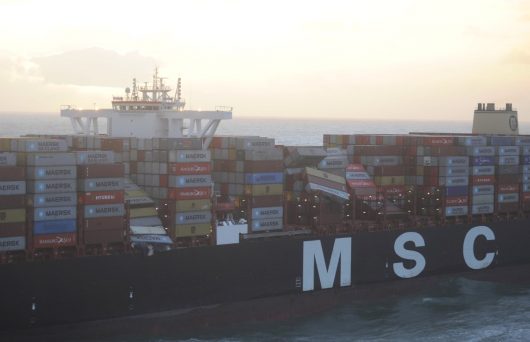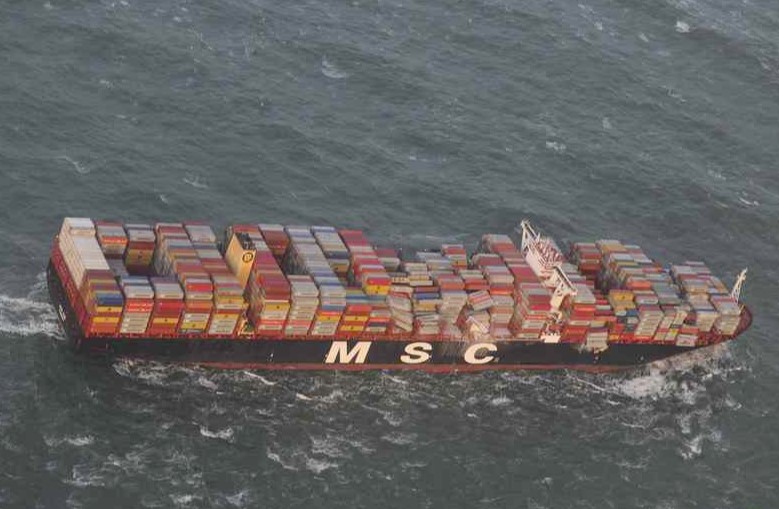 Around 270 containers are estimated to have fallen overboard from MSC Zoe, an ultra large containership owned by Mediterranean Shipping Company (MSC), while the boxship was battling heavy weather on its journey toward Bremerhaven, Germany, on January 2.
The Dutch Coast Guard informed that at least 21 containers have washed ashore at the beaches of Vlieland, Terschelling and Ameland, adding that there are still containers in the water. The coast guard said on Wednesday that interested parties should not help with the cleaning activities as there are three unlocalized containers ​that could contain hazardous materials.
According to the latest update from Germany's Central Command for Maritime Emergencies (Havariekommando), some of the containers that went overboard have already been spotted, including six in German waters. However, it is yet to be determined whether a container with dangerous goods had been among those that went overboard.
"MSC has started a clean-up operation in response to a substantial spill of containers in the North Sea," MSC said in a statement today.
"Unfortunately, a number of the containers were damaged or lost overboard amid very difficult conditions."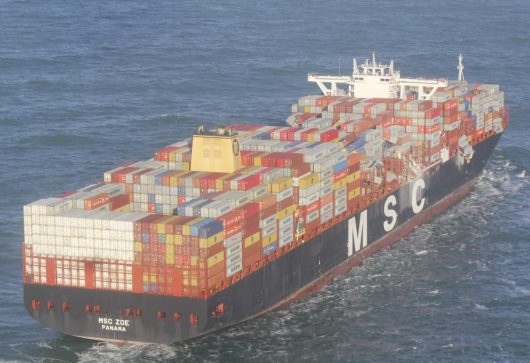 ---
The Swiss-based containership owner has appointed a salvage company to coordinate the retrieval of cargo and beach clean-up operations and is also deploying specialised ships equipped with sonar to search for missing cargo at sea.
"MSC takes this incident very seriously, both in terms of the impact of such accidents on the natural environment and in terms of any damage to customers' cargo. In all aspects of the clean-up MSC is collaborating with local authorities," the company added.
"MSC will ensure that customers who seek further information receive direct communications in the coming days. They are invited to contact local MSC representatives."
MSC Zoe proceeded to Bremerhaven for cargo discharge operations. The German authorities said that the ship moored at Bremerhaven at 00:35 this morning after being accompanied to the port by the multipurpose vessel Neuwerk.
MSC said it was analyzing the causes of the incident.
Image Courtesy: Havariekommando; Kustwacht