PolaireTech licenses ZR-LNG for small-scale LNG plants
PolaireTech has chosen Gasconsult ZR-LNG Technology as its core liquefaction process for its small-scale standard modularised LNG plants.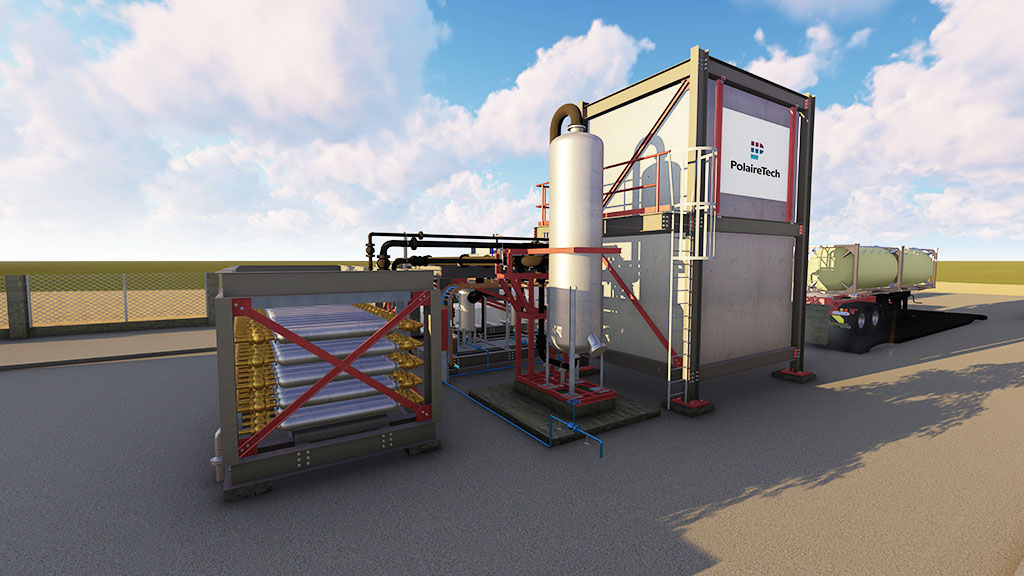 The patented Zero Refrigerant LNG (ZR-LNG) uses no external refrigerants, utilizing the natural gas feed as the refrigerant medium in an optimised system of expanders. This reduces equipment count, capital cost and footprint. The absence of liquid hydrocarbon refrigerant also makes for a safer operating environment.
PolaireTech claims to take consideration of lifecycle cost reduction, given the challenging economics surrounding small-scale LNG. As ZR-LNG totally eliminates any requirement for external refrigerants and supporting refrigerant handling and storage facilities, it represents substantial cost savings, according to the company.
PolaireTech licenses ZR-LNG Technology for plant capacities up to 80,000 tonnes per annum of LNG.
The standardisation and modularisation process is led by Dycat Solutions. Standardization and compact modularisation are seen by the company as providing higher quality and more reliable project outcomes, reduced capex and shorter project schedules.