Ports of Stockholm looking into CCS potential in east Sweden
Ports of Stockholm has revealed that it will begin a feasibility study to establish a node for captured carbon dioxide at Stockholm Norvik Port.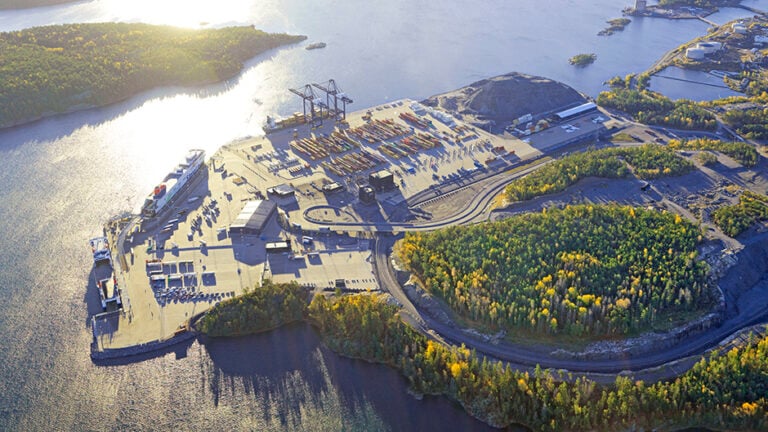 As informed, the goal is to increase the possibilities for emission reduction and negative emissions by establishing a regional, sustainable and cost-efficient carbon dioxide infrastructure in eastern Sweden.
A solution for transport and handling between facilities that are source of the emissions to the end capture site would be a major contribution to Sweden achieving its environmental goals, according to the port.
An initial general proof of concept study was designed together with all the participating stakeholders to clarify the prerequisites and conditions for establishing an interim storage facility at Stockholm Norvik Port.
Now Ports of Stockholm is taking the work to the next stage in a more detailed feasibility study where the goal is to develop a proposal for a system solution. The study includes risk analyses, business models and permit issues. The project has been named NICE – Norvik Infrastructure CCS East Sweden.
"Stockholm Norvik Port has large potential to become a carbon dioxide hub. The proposed transport solution would be able to handle a significant proportion of the carbon dioxide transport from Sweden, potentially around 9 million tonnes per year, with a potential to become the largest of all similar projects in Sweden," explained Clara Lindblom, Chair of the Board at Ports of Stockholm.
The system would be open to third-party access to increase the potential for reduced emissions and negative emissions over the longer term. The port expected that the work will also inspire others to establish similar regional collaborations with regard to carbon dioxide infrastructure.
"Stockholm Norvik, Sweden's newest freight port, opened three years ago. With our state-of-the-art facilities and the perfect location in the heart of the Stockholm region, be involved in and enabling a future sustainable transport and infrastructure solution was an obvious choice for us," said Johan Wallén, Chief Commercial Officer at Ports of Stockholm.
The feasibility study will be carried out in collaboration with Stockholm Exergi, Mälarenergi, Söderenergi, Vattenfall, Heidelberg Materials, Nordkalk and Plagazi.