Preem hires Sirius Shipping's eco-friendly tanker for sustainable transportation
Sweden fuel company Preem has signed a time-charter agreement with Sirius Shipping for its eco-friendly tanker to supply green feedstock and renewable commodities.
As informed, the tanker MT Olympus is a product/chemical tanker featuring 9,189 dwt and 10,692 cbm, with a length of 124,5 meters and a beam of 18 meters.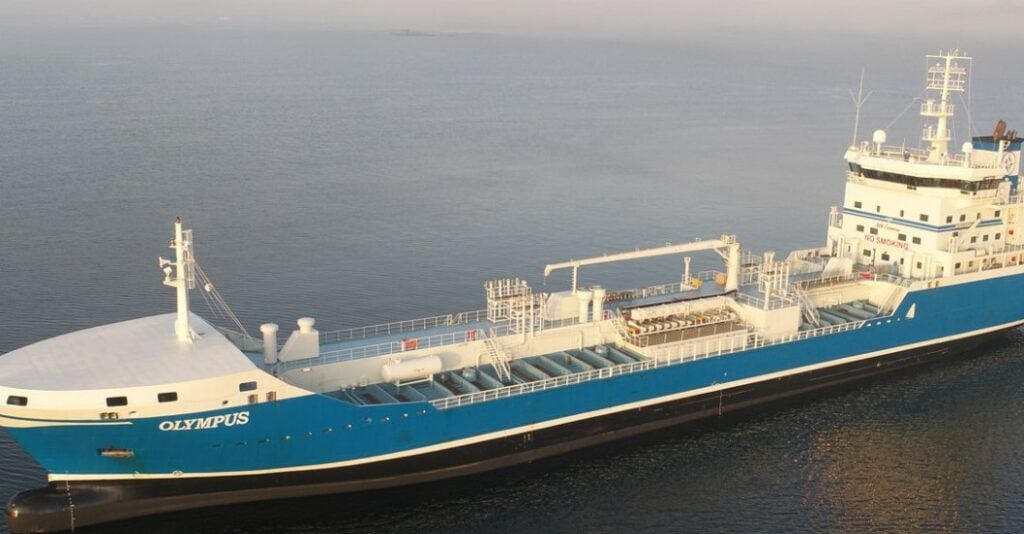 The vessel's design meets high demands regarding safety, quality and efficiency, where a special focus lies on long-term sustainability and low environmental impact.
As a result of the SCR reactor connected to the main engine and the Catamiser to the auxiliary engines, the company expects that the CO2 emissions will be heavily reduced, and the emissions of NOx can be kept below 2 g NOx/kWh.
According to the firm, the ship's advanced cargo handling systems, including very good heating and tank cleaning capacity makes MT Olympus especially well fitted for the various renewable feedstock grades that are forming the liquid fuels of today and in the future.
This will reduce energy consumption as well as emissions during loading and discharging in the port, which is beneficiary both to the environment and to operating costs, Jonas Backman, MD of Sirius Shipping explained.
For Preem's sea transportations "slow steaming" is applied, meaning vessels adjust their passage speed to minimize time spent at anchor outside refineries and ports. This way lower fuel consumption, increased safety and reduced environmental impact can be achieved.
"We are very pleased with the choice of this environmentally friendly tanker vessel. Preem's sea transportations make up a large and important part of the company's operations. This is why we have, as in all our procurement processes, put a lot of emphasis on the vessel meeting high sustainability demands," said Tryggve Berlin, Shipping Manager of Preem.
 
MT Olympus will be long-term chartered to Preem mainly to supply green feedstock/renewable commodities, whilst also being able to distribute products.
The Swedish-flagged tanker with home port Donsö, Gothenburg, will be delivered into Preem's service during the second quarter of 2023.