Procopiou's Sea Traders inks massive bulker deal with CSSC Huangpu Wenchong
Sea Traders, owned by major Greek shipping magnate George Procopiou, has returned to China for additional bulkers.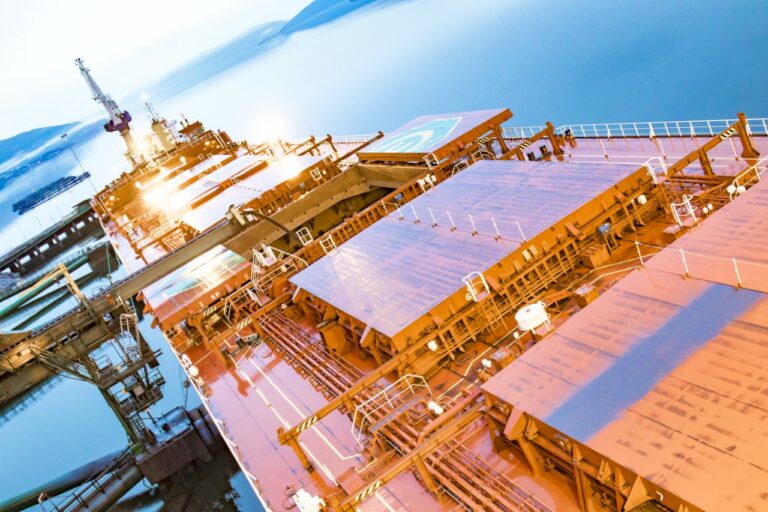 This time around the company signed an order with CSSC Huangpu Wenchong Shipbuilding Co., a subsidiary of the China State Shipbuilding Corporation (CSSC), for the construction of eight 85,000 dwt.
The bulkers will have an increased load capacity when compared with the traditional 82,000-ton bulk carrier. The shipbuilder said that the vessels will be compliant with the energy efficiency requirements of Energy Efficiency Design Index (EEDI) PHASE III, a tool used to reduce greenhouse gas emissions and promote the adoption of more environmentally friendly ship designs.
This means that the vessels will be designed to be more energy-efficient and have lower carbon emissions compared to older counterparts.
The vessel type was developed and designed by Huangpu Wenchong.
This is the first cooperation between CSSC/Huangpu Wenchong and the Greek shipping leader in the field of bulk carriers. CSSC said the contract builds on the good cooperation between the shipbuilder and the shipping magnate's oil tanker company.
Procopiu-led companies have been on a massive ordering spree over the past month.
In early July, Sea Traders inked an order for ten Kamsarmax bulk carriers at Hengli Shipbuilding (Dalian) Co., a subsidiary of Hengli Heavy Industry Group.
Based on the company's data, Sea Traders has a fleet of 40 vessels, including 14 Kamsarmax, 13 Supramax and 7 Panamax bulkers.
The contract was followed by Procopiou's Dynacom Tankers Management ordering two very large crude carriers (VLCCs) at Dalian Shipbuilding (DSIC).
The VLCCs will incorporate environmentally friendly features to meet the International Maritime Organisation's EEDI Phase III regulations.