Prysmian's new cable-laying vessel named after famous painting
Italy's cabling giant Prysmian has selected the name for its new cable-laying vessel (CLV), said to reflect a strong connection with its sister vessel Leonardo da Vinci.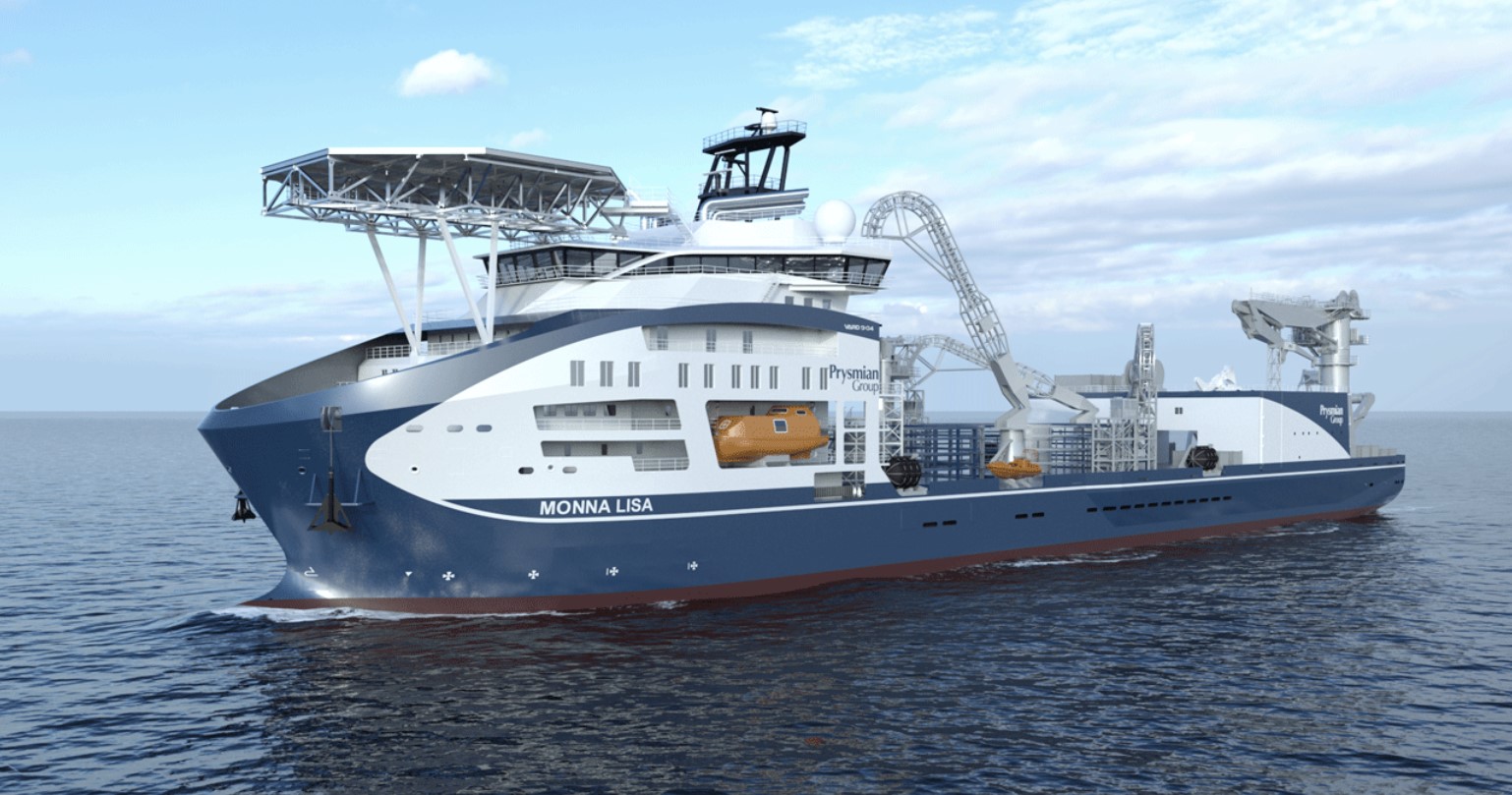 The new 171-meter-long CLV, currently being built by Vard in Romania, will be named Monna Lisa.
The name was chosen through an internal survey conducted among all 30,000 employees, similar to the process for Leonardo da Vinci.
According to the company, the name perfectly incorporates the strong connection with the sister vessel named after the Italian Renaissance artist, recognized for "innovations and highlighting true Italian genius".
"Just as Monna Lisa can be considered Leonardo's art masterpiece, we wanted to create a strong link with our sailing flagship," said project manager Davide Leoni.
"The Monna Lisa will have several technical and sustainable solutions aimed at reducing the environmental footprint, while reaching the same loading capacity and installation flexibility of the Leonardo da Vinci, still unmatched in the cable-laying market."
Prysmian decided to invest in the new €240 million vessel shortly after Leonardo da Vinci was unveiled in 2022. The keel-laying ceremony for the new CLV was held in Tulcea in April.
Monna Lisa will increase the number of cable-laying vessels in Prysmian's installation fleet to six, including Ulisse, Cable Entreprise, Giulio Verne, Barbarossa and Leonardo da Vinci.
The new vessel is expected to match the capacity and performance of Leonardo da Vinci, while incorporating some green improvements such as lower C02 emissions thanks to the shore connection and an energy storage system with double the battery capacity.
Prysmian revealed that the construction was moving along on schedule, and the cable layer was set to start commercial operation in early 2025. The next steps are erecting the outfitted hull units to form the ship blocks, followed later this year by the installation of the diesel generators.