QED Naval deploys tidal flow measurement equipment
Edinburgh-based marine energy specialist QED Naval has installed flow measurement equipment at its tidal test site off Yarmouth Harbour.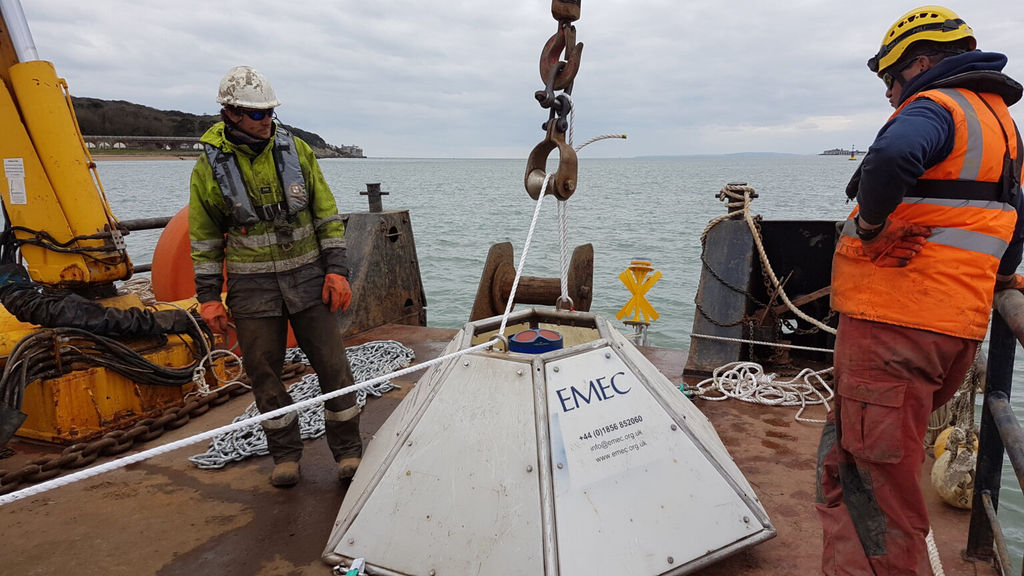 The installation will provide the basis of design for 1.25MW industrial-scale Subhub (SH-ID), and validate the claims of large energy yield gains from the Subhub platform equipped with Tocardo T1 tidal turbines, according to QED Naval.
The installation method for flow measurement was developed alongside the European Marine Energy Centre (EMEC), and local marine contractor Cowes Harbour Services (CHS) using its multicat Seaclear.
CHS produced the method statement for the deployment and calculations on the mooring and recovery system for the flow measurement equipment, according to QED Naval.
EMEC provided the ADCP equipment from Teledyne and set up the systems that will collate vital flow measurement and turbulence data.
The system will be in place for at least 90 days, in accordance with IEC standards, to accurately define the tidal harmonic constants used to predict the yield from the tidal device.
The ADCP flow measurement equipment will accurately define the 'tidal shear profile' and inlet condition to QED's Subhub community demonstrator, which will soon be moved to a refit yard and then deployed to the Yarmouth site for long-term testing, QED Naval informed.
The long-term testing is expected to validate the company's claims that its technology provides a step change in the costs of installation, retrieval and maintenance of tidal turbines.
It will also demonstrate the expected performance gains to be made by using QED Naval's patented platform technology, the company said.