Reach Subsea prolongs Havila vessel's work assignment
Norway-headquartered Reach Subsea has exercised an option to extend the existing contract for one of Havila Shipping's inspection, maintenance, and repair (IMR), survey, and construction vessels.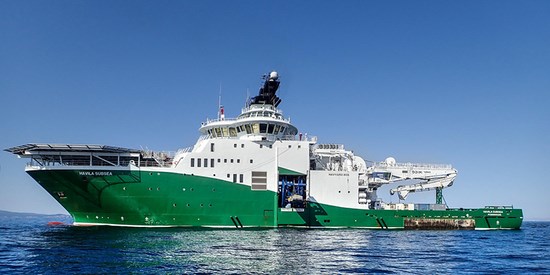 Reach Subsea chartered the Havila Subsea vessel in March 2017. In October 2021, the company handed out an extension for the vessel, which covered a fixed period of two years and three months, starting on 1 October 2021 and ending on 31 December 2023.
The Norwegian player has now exercised another option with Havila Shipping for a fixed period of one year. As a result, the existing contract for the Havila Subsea vessel has been extended until 31 December 2024. As the commercial terms of the charter agreement are confidential, no financial details about the extension were provided.
With an overall length of 98,00 m, a breadth of 19,80 m, and a deck area of 600 m2, the 2011-built Havila Subsea is a DP2 IMR and light construction subsea vessel of Havyard 855 design. It can accommodate 78 people.
Jostein Alendal, CEO of Reach Subsea, commented: "We are in the middle of the busiest period in our history, our order backlog is strong, and the tender volume is at an all-time high. With the extension of the Havila Subsea contract, we further strengthen our fleet capacity for continued long-term growth.
"We are delighted to sustain our fruitful partnership with Havila Shipping. This collaboration has been affirmed through the successful operations of the Havila Subsea spread for many years."
This extension comes three months after Reach Subsea decided to extend the charter for another vessel, which is part of Olympic Subsea's fleet.