Report: Hanwha, KSOE eye controlling stake in STX Heavy Industries
South Korea's defense and energy conglomerate Hanwha Group is reportedly looking to acquire a controlling share in compatriot marine engine maker STX Heavy Industries.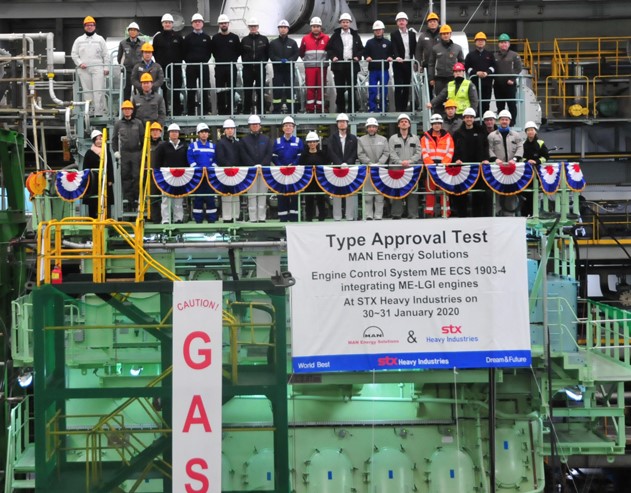 Hanwha has set sights on buying a 47.81 percent share in the company from a local equity firm Pinetree Partners worth an estimated KRW 100 billion ($78.9 million), the Korea Economic Daily writes citing sources familiar with the matter.
As disclosed, Korea Shipbuilding and Offshore Engineering (KSOE) has also submitted a preliminary bid for the stake. HSD Engine is believed to be in the race as well. The final bidding round is expected to close in February when a preferred bidder would be selected.
STX Heavy Industries produces large low-speed engines for ships and power plants, and the company has a technical partnership with German engine heavyweight MAN Energy Solutions enabling it to also build and sell dual-fuel engines running on LNG and LPG.
The business is extremely attractive from a strategic point of view as shipbuilders in South Korea seek investment opportunities to bolster their marine engine-building capacity to meet the anticipated demand for greener ships.
Investments in ships with dual-fuel engines are soaring as shipowners look at ways to future-proof their vessels while cutting their emissions at the same time. Furthermore, marine engine manufacturers are racing against the clock to develop engines that can run on alternative low-carbon and zero-carbon fuels such as ammonia and hydrogen.
The reports come on the heels of Hanwha's $1.5 billion takeover of a majority stake in Daewoo Shipbuilding and Marine Engineering (DSME).
The troubled shipbuilder has been controlled by the state-run Korea Development Bank (KDB) for over 20 years, with several attempts made over that period to find a buyer falling through.
In line with the terms of the deal, Hanwha will take over 49.3 percent stake in the shipbuilder by acquiring over 104 million newly issued shares while KDB will retain 28.2 percent stake.
The deal is pending regulatory approvals, and it is expected to be completed by the end of the first half of 2023.