Repsol Sinopec extends lease for North Sea FPSO
Repsol Sinopec Resources, together with its JV partner RockRose Energy, has awarded an extension of the bareboat charter to the Bluewater-owned FPSO Bleo Holm.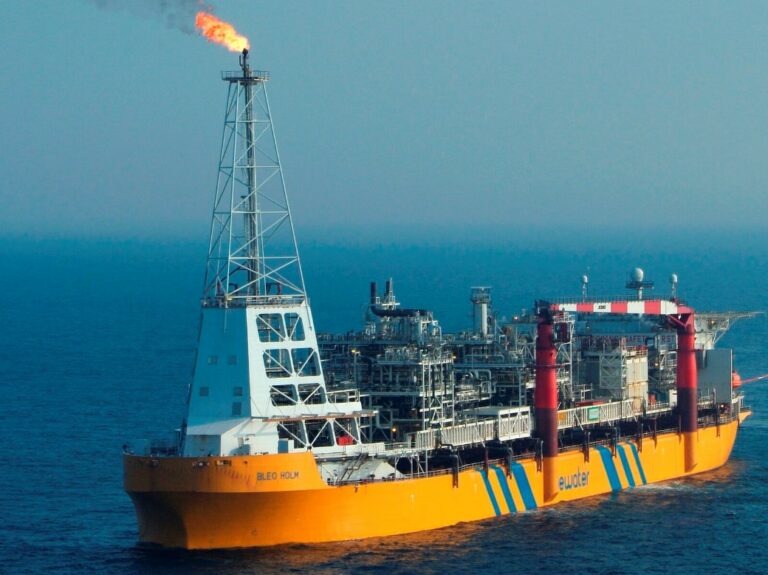 The new contract term will run until 31 December 2024 and thereafter Repsol Sinopec may take out further one-year extensions at its discretion, the company said last Friday.
The Bleo Holm FPSO is owned by Bluewater and operated by Repsol Sinopec. The FPSO is located in the North Sea in UKCS Block 13/28a on the Blake and Ross fields, 72 miles northeast of Aberdeen, since 1999. The fields are operated by Repsol Sinopec with RockRose as its partner.
Back in March 2018, RockRose commissioned two reports, one to evaluate the potential of the Blake field and Tain discovery, and another one to review the FPSO options on the Blake & Ross fields. The scope of the FPSO report was looking at replacing the current vessel or extending the life of the Bleo Holm, with the vessel currently targeted to be on station until 2024.
This was undertaken with a view to extending the life of the fields and giving the opportunity to fully deliver other discovered hydrocarbons in the area.
The Tain development is expected to be produced over the Bleo Holm FPSO as part of the life of field extension. In early 2020, Repsol Sinopec released an Environmental Statement for public consultation on the proposed development of the Tain field, Licence P.983.
The recommended development concept includes two deviated production wells, with production routed to the Bleo Holm FPSO via a new 19 km pipeline with associated gas lift line and control/chemical injection umbilical.
José Luis Muñoz, Repsol Sinopec CEO said: "I am very pleased that this lease has been extended. In alignment with the Oil & Gas Authority's MER UK Strategy this is a clear demonstration of our commitment to the North Sea and is a timely development to encourage further investment, increase production and facilitate life extension for the area, all while remaining focussed on emissions reduction opportunities".
Hugo Heerema, CEO of Bluewater, said: "We are pleased to have been part of making serious additional life of field possible, in what we see as a win-win for ourselves and our client".
The FPSO is based on a purpose build tanker monohull, which was constructed at Hitachi Yard in Japan. The vessel has a double hull, double sides, double bottom, a bulbous bow and weighs 105,000 deadweight tonnes.