Repsol to provide LNG to Venture Global's Plaquemines LNG
Spanish oil and gas company Repsol will provide LNG to U.S. project developer Venture Global for its Louisiana-based Plaquemines LNG export project.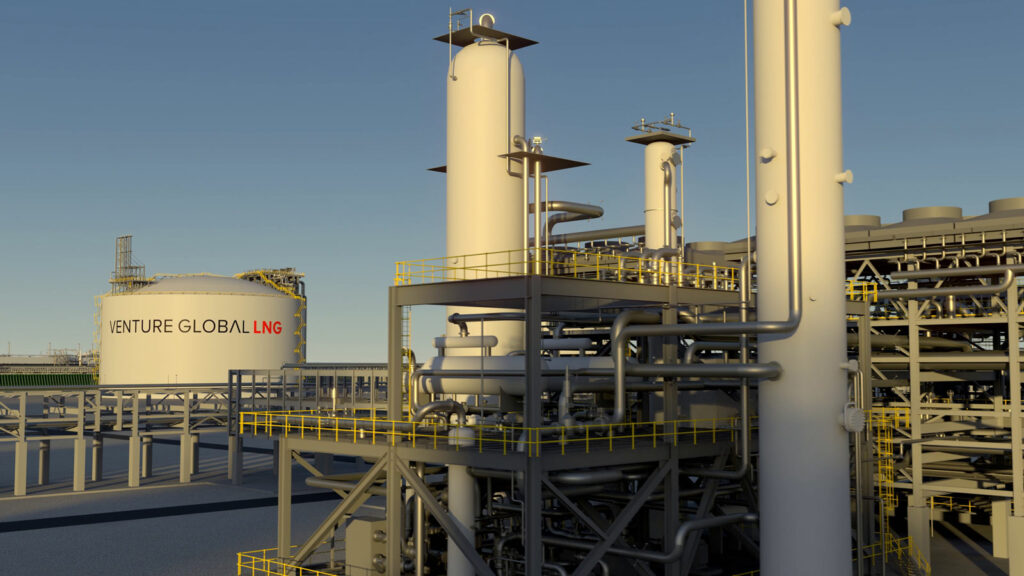 Venture Global LNG and Repsol agreed on this transaction at the end of January 2022. The parties signed the deal for a period of three years, Reuters reported.
According to Venture Global's filing with the U.S. Department of Energy, the contract is for 18,250,000 million British thermal units (mmBtu), or 18.25 billion cubic feet (bcf) per year.
Plaquemines LNG export project is located on the Mississippi River, south of New Orleans. The project is based on mid-scale liquefaction technology which will consist of two electrically-driven trains in each block, with nine blocks for the entire facility.
When fully developed, it will have a combined export capacity of up to 20 million metric tonnes per year.
The works on the Plaquemines facility started in 2021. Construction company Zachry is to work with engineering firm KBR to build the first phase. Recently, a unit of McDermott won a contract for two storage tanks as part of the first phase of the export project.
Venture Global LNG has already signed several long-term sale and purchase agreements. Amongst contractors are Polish PGNiG, China's state-owned Sinopec and China National Offshore Oil Corp (CNOOC), Shell and BP.
In addition to Plaquemines LNG, Venture Global is developing two additional facilities in Louisiana; Delta LNG and CP2. Its Calcasieu Pass LNG facility has already started LNG production in early February 2022. The new project CP2 LNG will be adjacent to Calcasieu Pass in Cameron Parish.
Venture Global CEO Mike Sabel says that these two (CP and CP2), combined with Plaquemines LNG facility, represent more than $20 billion of investment in Louisiana.
The project's final investment decision (FID) is still pending.