Rotterdam Port calls off unmanned transport for CER
The Port of Rotterdam Authority has suspended its tender procedure for unmanned transport on the Container Exchange Route (CER) due to "too many risks and uncertainties".
Currently, the process is suspended and all the parties involved in the tender procedure have been informed, the port authority said.
Following the publication of the request for tenders on the TenderNed website, sector parties were invited to contact the Port of Rotterdam Authority to indicate their interest and submit their tender for review.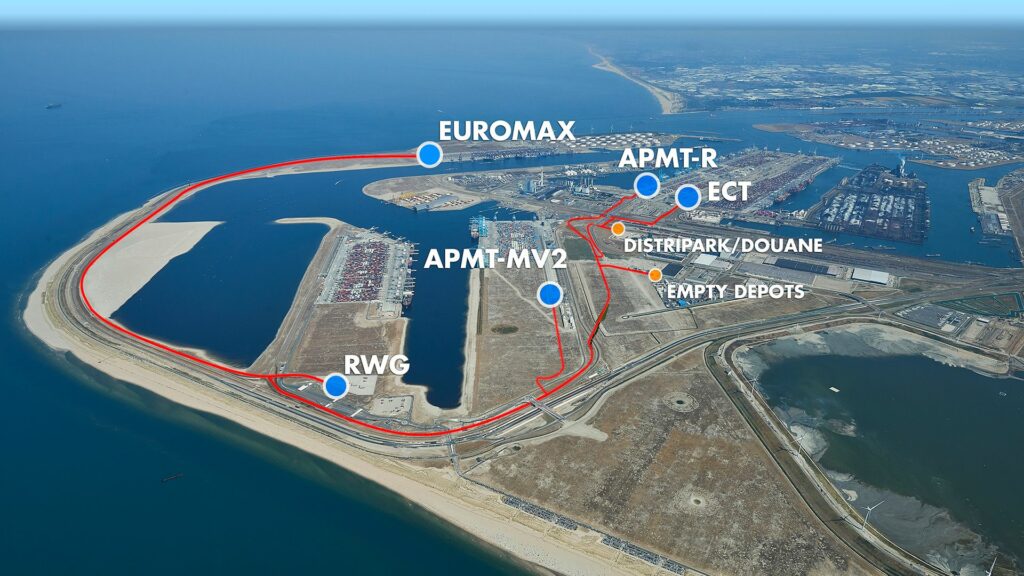 According to the port authority, the tender procedure did produce a technically feasible proposal from a supplier of autonomous vehicles, but due to the complexity of the project, it doesn't just relate to the technical side of the transport.
The operational and financial risks for the complete container exchange implementation must also be acceptable, as revealed in the statement.
The port also believes that there are openings and prospects for fully autonomous transport from stack to stack in the future and it will continue to consult with potential suppliers and stakeholders to see how to achieve that goal in due course.
The CER, which is currently under construction and planned to be operational by the end of the year, might still come on stream because the port authority will consult with parties about how the CER can be used for manned container transport.
The Port of Rotterdam Authority decided on this solution in view of the contribution hybrid autonomous transport can make to optimising efficiency of container exchanges between terminals, while simultaneously offering operators freedom of choice when it comes to timing on how containers are transported on their terminal.
As informed, it concerns both the supply of hybrid transport vehicles and the actual transport of the containers (Transport As A Service). In this hybrid format, the vehicle can run both completely autonomously and operated by a human driver.
Its subsidiary, PortShuttle, was appointed as an operator responsible for planning transport runs, administration and invoicing.
Around 70 vehicles are anticipated to operate the CER when at full swing.
Fees for the transportation will be limited to €20/TEU, irrespective of the haul's length between Maasvlakte I and Maasvlakte II facilities.
The tender for unmanned transport was launched on June 5, 2020, to outsource inter-terminal transport over the 17-kilometre CER.
Earlier on, close to €25 million in European Union (EU) funding has been awarded as a research grant to the 45-member consortium headed by the Port of Rotterdam Authority to promote smarter, zero-emission transport in ports.
The EU grant will be used for the project which has been given the acronym MAGPIE (sMArt Green Ports as Integrated Efficient multimodal hubs and it will run for five years.
The project's focus was on aspects in the use of new fuels and energy carriers that have not yet been tested in practice.