Saab Seaeye Falcon to observe Brazilian pipelines
Brazilian offshore IRM operator, SISTAC, has expanded its fleet of underwater robotic vehicles with another Saab Seaeye Falcon.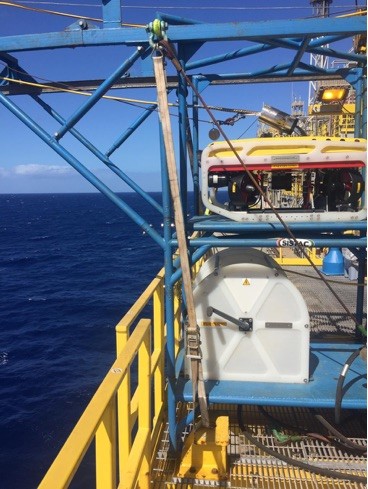 The vehicle's first task is on-line fibre optic video surveillance of the pull in – pull out pipeline connection process by the Falcon's HD camera.
Additionally, an upgrade is being made to another of the Falcons in SISTAC's fleet with the same fibre-optic system as the new vehicle.
According to SISTAC, the Falcon was the most suitable vehicle for its customer's expectations in the pipeline contract.
The Falcon is a metre-sized, multi-tasking vehicle with depth rated to 300m, five powerful thrusters, and intelligent control.
It features Saab Seaeye's iCON future-flexible intelligent control system and is said to be able to handle strong currents whilst fully loaded with cameras, sensors, and tools.