Saipem takes over lay barge from Solstad Offshore
Norwegian vessel owner Solstad Offshore has delivered the DLB Norce Endeavour lay pipe barge to Italian oilfield contractor Saipem.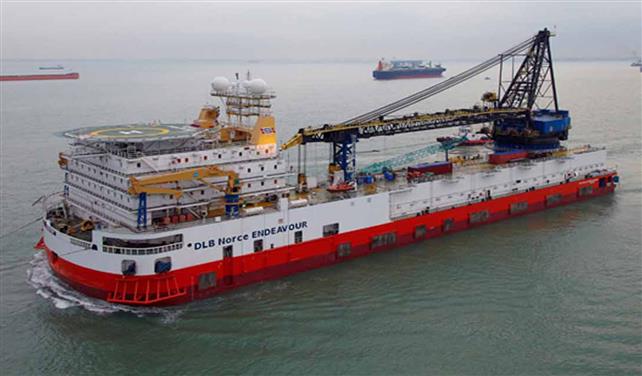 Solstad said on Tuesday that the barge, bought by Saipem's Portuguese subsidiary Saipem Portugal Commercio Maritimo in March this year, was now delivered to its new owner.
At the time of the sale, the barge was already under contract with Saipem, which chartered the vessel in December 2019.
The charter contract started in January 2020 with a firm duration until May 31, 2021. In addition to the firm part of the charter, Saipem had options to extend the deal for a further five months and to purchase the vessel.
Instead of extending the deal, Saipem decided to buy the vessel and the now completed delivery of the DLB Norce Endeavour was scheduled for April 2020. The sale price of the vessel was left undisclosed.
DLB Norce Endeavour is a 146-meter-long lay barge vessel built-in 2010, equipped with the main crane of 1,100-tonne lift capacity.