Samsung Heavy ducks $250 million damage claim by Petrobras
The US District Court of Texas has rejected a $250 million damage claim filed by Petrobras America against South Korean shipbuilder Samsung Heavy Industries (SHI).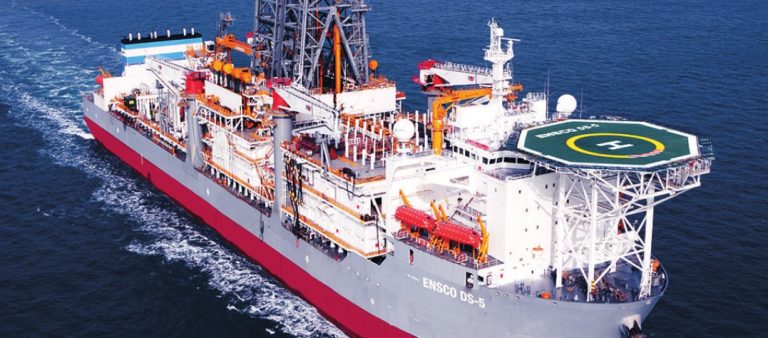 Samsung Heavy said on Monday in a stock exchange filing that the damage claim was submitted back in March 2019.
Namely, Petrobras America, a US entity of Brazilian oil company Petrobras, demanded compensation from Samsung Heavy, claiming that it was forced to pay increased charter costs for the DS-5 drillship built by Samsung for US firm Pride Global – now part of Valaris.
In its claim, Petrobras stated that a broker for the construction of the drillship bribed officials of the Brazilian company with money from Samsung, consequently increasing charter fees that Petrobras had to pay.
The contract for the drillship between Samsung Heavy and Pride Global was signed in 2007 and the DS-5 was delivered in 2011. Following delivery, Petrobras signed a five-year deal with Pride Global to use the drillship.
A tangled web of bribery
This is not the first time Samsung was the target of a similar lawsuit as it was involved in the Lava Jato (Car Wash) bribery scandal in Brazil.
In late 2019, SHI agreed to pay a $75 million penalty as part of a settlement agreement reached with the US Justice Department over bribery investigation related to the construction of a drillship.
At the time, the DOJ stated that Samsung Heavy paid approximately $20 million in commission payments to a Brazilian intermediary, knowing that some of that money would be used to bribe high-level executives at Petrobras and obtain a lucrative shipbuilding contract
The bribes paid caused Samsung to secure improper business advantages, as Petrobras then entered into a drillship charter contract with Pride to whom Samsung Heavy then sold the drillship for this contract.
The Korean company and the DOJ also were able to reach a three-year deferred prosecution agreement. Upon successful completion, the DOJ would seek to dismiss a deferred charge which relates to the DS-5 drillship.
At the start of the year, in a separate case, Valaris got a $200 million payment from its SHI arbitration.
An arbitration tribunal awarded Valaris $180 million in damages, in addition to the right to claim interest and costs, concerning proceedings the company brought against Samsung Heavy for losses incurred in connection with the DS-5 drilling services agreement with Petrobras.
This payment was followed by a normalization of its business relationship with Petrobras and the end of Valaris' dispute surrounding the DS-5 drillship.
Pacific Zonda arbitration
The end of 2019 and the start of 2020 were certainly full of court dates for Samsung Heavy as it had another arbitration settled in January.
In a case unrelated to Lava Jato, SHI won an arbitration against Pacific Drilling related to termination of a construction contract for the drillship Pacific Zonda.
As a result, Pacific has been ordered to pay $320 million to Samsung.