Samsung Heavy scoops order for 10 LNG-fuelled crude oil carriers
South Korean shipbuilding giant Samsung Heavy Industries (SHI) has received orders from an undisclosed buyer to build ten Aframax LNG-fuelled crude oil tankers.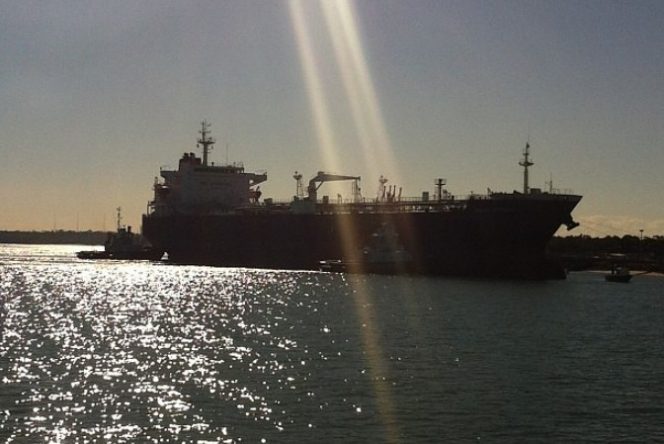 ---
SHI said on Monday that the contract for the vessels was valued at KRW 751.3 billion, which is around $62 million per vessel.
The company added that the 113,000 dwt LNG-fuelled tankers would be delivered by January 2022 in consecutive order. It is worth noting that even though the client was not named, SHI described it as "a shipowner from Oceania."
The vessels will be equipped with the S-Fugas LNG fuel supply system which vaporizes LNG at the temperature of -163 Celsius and supplies it to main engines or generators.
The use of LNG-fuelled vessels is currently a popular measure to comply with the International Maritime Organization's (IMO) emission regulations which are set to reduce sulfur oxide emissions from 3.5 percent to less than 0.5 percent. The regulations are set to take effect from January 1, 2020.
As for orders this year, SHI has been able to achieve 54 percent of its annual target of $7.8 billion by obtaining orders for 29 vessels, equivalent to $4.2 billion so far including this contract.
The contracts won this year were for several different vessel types with the majority being for LNG carriers and crude oil tankers – 11 and 14, respectively.
Samsung also stated that the Korea Trade-Investment Promotion Agency (KOTRA) estimated that the LNG-fuelled vessel market will account for 60.3 percent (or around $108.5 billion) of the world's shipbuilding market by 2025.
It is worth reminding that SHI won an order for the eleventh LNG carrier just last week. The order, valued at $186.2 million, was for a vessel scheduled for delivery in October 2021.
Related news
List of related news articles