Santos wraps up $2.15B Quadrant Energy acquisition
Australia's Santos has announced it has completed the acquisition of its compatriot rival Quadrant Energy, paying $1.93 billion, comprising the purchase price of $2.15 billion less completion adjustments and cash acquired.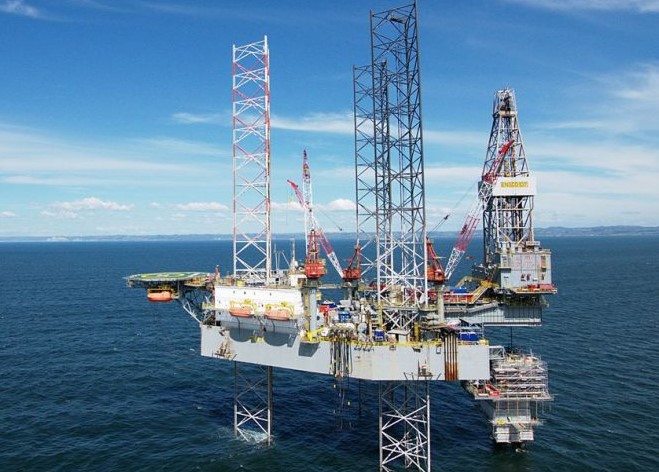 Under the proposed transaction announced in August, Santos was to buy 100% of Quadrant Energy $2.15 billion plus, potential contingent payments, related to resources from recently struck Dorado offshore oil find.
Quadrant Energy holds natural gas and oil production, near and medium-term development, appraisal and exploration assets across more than 52,000 km2 of acreage, mainly in the Carnarvon Basin offshore WA, Australia's largest offshore oil and natural gas province.
The company has recently struck what is believed to be W. Australia's largest oil discovery in years at its Dorado-1 well.
Quadrant's share of production from the assets in 2017 was 19 million barrels of oil equivalent (mmboe).
According to Santos, Quadrant 2P reserves at the end of 2017 were 220 mmboe (~75% developed).
Quadrant's conventional natural gas assets include significant portfolio overlap with Santos, providing an opportunity to realize material combination synergies estimated at US$30-50 million per year, Santos said in August.
Commenting on the transaction completion on Tuesday, Santos Managing Director and Chief Executive Officer Kevin Gallagher said: "The acquisition of Quadrant is value accretive for Santos shareholders and is consistent with our strategy to build and grow our core assets around existing infrastructure and become Australia's leading domestic natural gas supplier."
"Santos has now increased its ownership and become the operator of a high quality portfolio of low cost, long-life conventional Western Australian natural gas assets with stable cash flows."
"Santos knows these assets well and has enjoyed a long-established relationship with Quadrant, which has operated our WA natural gas assets for many years."
"A key benefit of the transaction is the diversification of the Santos revenue base to include strong operating cash flow from long-term CPI-linked gas supply contracts at a time when the oil price continues to be volatile."
Breakeven oil price lowered to $32 a barrel
Gallagher said: "The Quadrant acquisition lowers our forecast 2018 proforma free cash flow breakeven oil price to approximately $32 per barrel."
"The portfolio also includes a leading position in the highly prospective Bedout Basin, including the recent significant oil discovery at Dorado."
"This acquisition strengthens our ability to fund our growth activities in WA, northern Australia and PNG, and the sustainable dividend through the cycle."
"We look forward to welcoming Quadrant's staff to Santos and integrating our Western Australian operations," Gallagher said.
Still facing strong competition
The completion of the merger follows the recent regulatory approval by the Australian Competition and Consumer Commission (ACCC). ACCC said earlier this month that it had found after detailed investigation that it is unlikely that the proposed acquisition will result in a substantial lessening of competition in the supply of gas to domestic customers in Western Australia.
"The ACCC considers that a combined Santos/Quadrant will continue to face strong competition from a range of suppliers, including large LNG producers such as Chevron and Woodside," ACCC Chair Rod Sims said.
"Most market participants believe the Western Australian domestic gas market is currently oversupplied. While the demand-supply balance could tighten in future, the ACCC considers that the proposed acquisition will not have a significant impact on future gas prices."
"In Western Australia, gas exporters are required to reserve 15 percent of their gas for the domestic market, so this should ensure that gas available for domestic customers continues to grow, and from a range of players," Sims said.
In addition, the ACCC approached the relevant WA government departments and no concerns were expressed about the proposed acquisition.