Scorpio takes over Nordic American Offshore after $5 million investment
Scorpio Offshore has taken control of the NYSE-listed offshore support vessel owner, Nordic American Offshore (NAO), following a $5 million investment.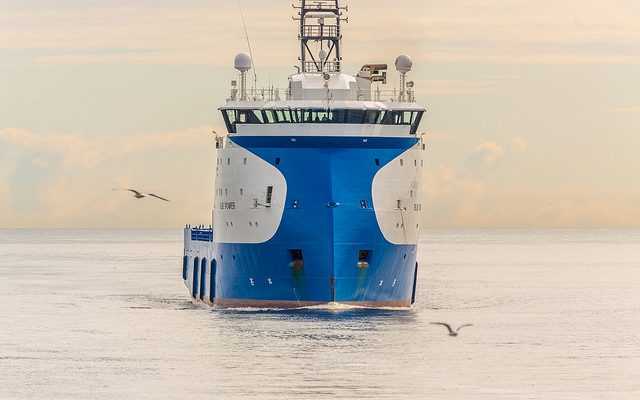 ---
NAO said on Wednesday it had entered into a share purchase agreement with Scorpio Offshore Investments, a closely held company owned and controlled by the Lolli-Ghetti family, including Emanuele Lauro (Scorpio), in which Scorpio has invested $5 million in a private placement of the company's common shares at a price of $0.42 per share.
Effective upon the closing of the private placement, Emanuele Lauro was appointed Chairman and Chief Executive Officer (CEO) of the company.
In addition, Robert Bugbee has been appointed to the company's board and to the office of President, Cameron Mackey has been appointed Chief Operating Officer, and Filippo Lauro has been appointed Vice President.
Concurrent with the Private Placement Herbjørn Hansson resigned from the board of directors and Marianne Lie has also resigned from the office of Executive Vice-Chair and will remain a director.
NAO said that Scorpio's equity investment in the company and the changes in senior management and board appointments were unanimously supported by the company's full board, by the company's former Executive Chairman and certain of the company's largest shareholders, including affiliates of Hansson's and Nordic American Tankers (NAT).
Commenting on the transaction, Emanuele Lauro stated: "Though near-term challenges of the offshore market exist, I believe NAO has all the necessary attributes to succeed in the longer-term: high caliber people, high caliber assets, and strong relationships with key stakeholders, first among them its lenders and its shareholders. My focus in the coming weeks will be to ensure that this great enterprise can appropriately position itself for the improving fundamentals to come."
Lauro added: "Mr. Herbjorn Hansson deserves credit for his vision and his passion for the company. I would like to thank Mr. Hansson for his close engagement and support during the last few days; it is a testament to his loyalty to the business. He has built a commendable platform with a promising future, one I will be working hard with my colleagues to realize."
Failed merger talks
It is worth mentioning that NAO in November abandoned its merger talks with Canada's Horizon Maritime Services, which had started in October.
The plan was for NAO to own a 48% and Horizon a 52% interest in the new business, which was expected to be operational before the end of this year. However, the agreement never came through.
NAO owns and operates a fleet of ten identical harsh environment offshore support vessels with operating offices in Norway and elsewhere.
Related news
List of related news articles