Scotland gets new renewables training centre
Clyde Training Solutions (CTS) has officially opened a training centre dedicated to the renewables industry to help the UK's workforce realise the country's green energy ambitions.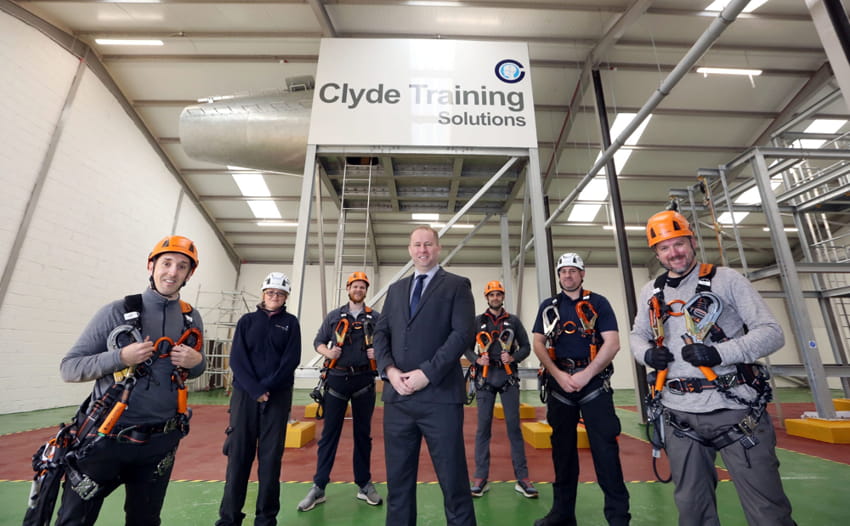 Launched in 2016, CTS provides marine, offshore and renewables safety training, with a deep water pool, HUET (Helicopter Underwater Escape Training), fire training and helideck and Global Wind Organisation (GWO) basic safety training.
According to the National Grid, 400,000 positions will need to be filled if the UK is to cut emissions to net-zero by 2050 which represents a significant opportunity for oil and gas workers to transition into renewables.
With the six-figure investment, the Glasgow facility will be able to offer the appropriate training to fill the skills gap on one site, said CTS.
"The energy transition is in full swing, and with this new facility, we will be able to help companies along their journey. Not only will we now be able to offer GWO approved Basic Safety and Advanced Rescue Training for new and existing companies involved in the energy transition, but we now have the platform from which to further improve our offering with even more courses", said Kris McDonald, general manager at CTS.
John Abate, global head of Training for Northern Marine Group, the parent company of CTS added: "Our courses are suitable for those just starting out in the industry, as well as those who have previously worked offshore and are looking to retrain. Many energy companies are going through a transitional phase as their focus turns to renewables, which means their people need retraining".
The opening of the new facility in Clydebank comes after the company was awarded a three-year contract to provide OPITO and GWO training to a new industry client.