SeaBird Exploration eyes more offshore wind work for its seismic research vessel
Cyprus-headquartered SeaBird Exploration, which recently won its first contract in offshore wind, will be looking to deploy its seismic research vessel Petrel Explorer on further projects within the sector after the vessel's contract for an offshore wind farm in the Baltic Sea was extended for another month.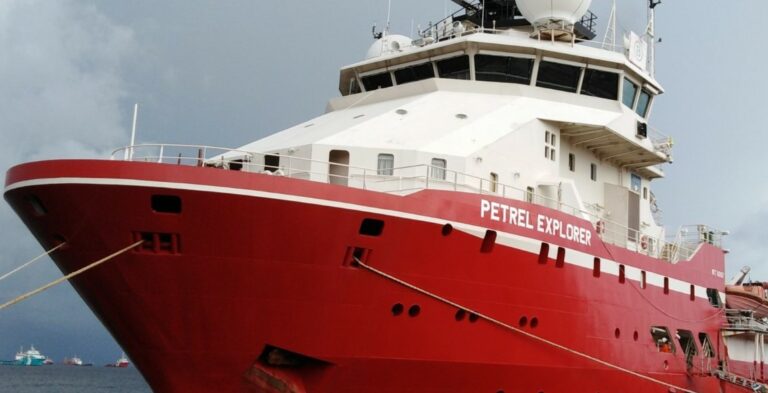 SeaBird's parent company, Norwegian Green Energy Group, reported on 18 August that the four-month contract under which Petrel Explorer started wind farm support work at the beginning of May had been extended by one month and would be completed in early October.
The 80.35-meter long survey vessel has been providing accommodation during a maintenance campaign at an offshore wind farm in the Baltic Sea. According to the latest AIS data, Petrel Explorer has been operating from the German port of Rostock.
Now, with four months of wind farm support work behind and a contract extension, Green Energy Group sees more opportunities for the vessel in the offshore wind sector.
"Since starting the contract in May, the Petrel Explorer has proven itself as very suitable for windfarm support work and the company will pursue other opportunities for the vessel in this segment", the company stated in an update on the Oslo stock exchange.
Petrel Explorer, which joined SeaBird Exploration's fleet in 2019, has 40 cabins, a conference room, two day rooms, and two client offices. The vessel is powered by four 1900 kW Caterpillar engines and two 2600kW Steerprop Azimuth Thrusters, and can reach a maximum speed of 15 knots.