Seadrill asks creditors to write off $4.8 billion of debt
Offshore drilling rig contractor Seadrill has asked creditors to write off more than 85 per cent of its debts in exchange for a 99 per cent stake in the reorganized company.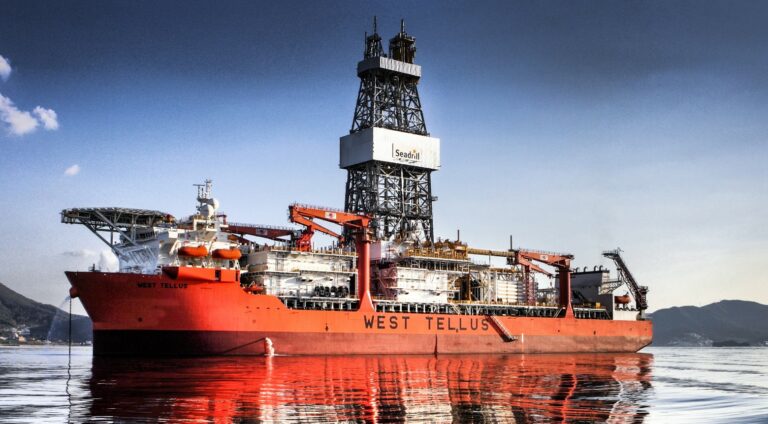 According to a Reuters article, Seadrill proposed a debt write-off of just over $4.8 billion. That would cut its debt by more than 86.5 per cent to $750 million.
The media outlet claimed that Seadrill has in the past year wrote off billions of dollars worth of assets due to a bleak outlook for the oil sector and warned in March it expected offshore drilling demand to remain depressed well into 2021.
In an annual report on 19 March, the company's debt stood at $6.2 billion at the end of 2020, including $5.7 billion in secured credit facilities and $515 million in secured notes due 2025.
In the latest restructuring proposal, reported by Norwegian daily Finansavisen, Seadrill claimed it would emerge from bankruptcy by September with $750 million in total debt but only if the requested amount of debt was written off. The company would then also have $300 million in fresh capital.
Seadrill also proposed to raise $26 million by selling some of its rigs for scrap. The company claimed last year that it might scrap up to 10 assets within the fleet.
If the debt is written off, current shareholders would only hold a stake of just 1 per cent in the reorganized company.
Reuters added that Seadrill and its creditors were expected to update the U.S. bankruptcy court in Houston about their negotiations on 15 April.
The offshore driller, controlled by Norwegian-born billionaire John Fredriksen, filed for Chapter 11 bankruptcy protection back in February. That was the second time Seadrill applied for bankruptcy protection in four years.
At the time, Seadrill said that the Chapter 11 filings did not include Seadrill New Finance Limited and its subsidiaries, as well as 13 other subsidiaries.
These filings are made in addition to the Chapter 11 cases filed separately for the company's subsidiaries in Asia announced on 7 February.
The previous time the offshore driller asked for bankruptcy protection was in September 2017 but the company was able to emerge from Chapter 11 in July 2018.
Also, Seadrill Partners, which is 35 per cent owned by Seadrill Limited, filed for voluntary petitions under Chapter 11 of the Bankruptcy Code in late 2020 to preserve value and to continue the operation and marketing of its assets.
Since the start of the year, the company was going from bad to worse. Before all the Chapter 11 talk and filings began, Seadrill was in the headlines due to an incident on its West Neptune drillship in which one worker died.
Several weeks ago, the company announced that the rig would be out of work soon and as a result would be laying off 162 offshore workers in the U.S. Gulf of Mexico.