Seadrill laying off 162 Gulf of Mexico workers
Offshore drilling contractor Seadrill is laying off 162 offshore workers in the U.S. Gulf of Mexico as its drillship West Neptune will be out of work soon.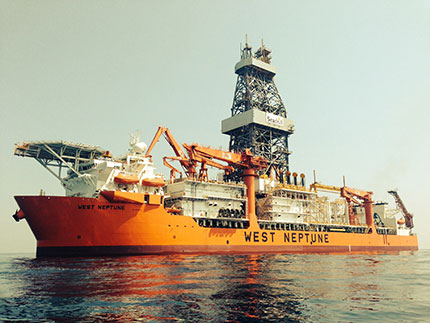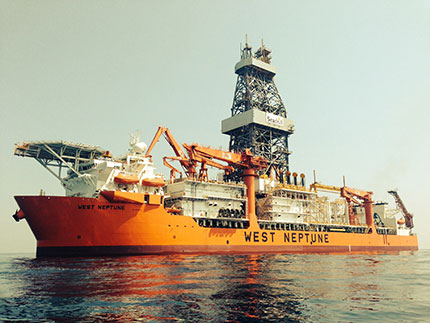 Seadrill sent a Worker Adjustment and Retraining Notification (WARN) notice to the Texas Workforce Commission, informing it about planned layoffs of 162 workers in Houston.
Under the U.S. labour laws, the WARN notice gives 60 calendar days layoff advance notice.
Offshore Energy has reached out to Seadrill, seeking confirmation of the company's plans.
A spokesperson for Seadrill confirmed the info and said it was related to the West Neptune drillship.
Quoting a letter by Seadrill, the Houston Chronicle reported on Monday: "The West Neptune will soon complete operations under its current contract and is anticipated to be cold stacked (mothballed).
"The inability to secure additional work for the West Neptune in the face of the current market and other conditions is sudden (and) unexpected, and outside of Seadrill's control".
The West Neptune drillship has recently been in the headlines due to an incident in which one worker died.
Namely, in January 2021, an incident occurred on the West Neptune drillship, which resulted in the fatality of an Allrig employee.
At the time of the incident, the 2014-built drillship was under contract to Kosmos Energy, located in the US Gulf of Mexico at Mississippi Canyon Block 727. The drillship was working on the Kodiak II well completion.
According to Seadrill's fleet status report from the fourth quarter of 2020, the contract with Kosmos was scheduled to expire in March 2021 after which the rig was scheduled to start working for LLOG, also in the Gulf of Mexico.
The contract with LLOG, with a day rate of $202,000, was scheduled to start and end in March 2021.
It is also worth reminding in this context that Seadrill in early February filed for Chapter 11 for several of its wholly-owned subsidiaries in Asia.
Only days later, Seadrill Limited also field for Chapter 11 bankruptcy.
At the point of filing, Seadrill had approximately $650 million in cash and did not require debtor-in-possession financing.
During that same month, Vantage Drilling was selected to manage Seadrill's deepwater floaters.