SeaQurrent explores Wadden Sea tidal energy options
Dutch tidal energy developer SeaQurrent joined 14 other sustainability startups on a trip to the Wadden Islands to explore business opportunities during what's said to be the 'first fossil free trade mission' in history.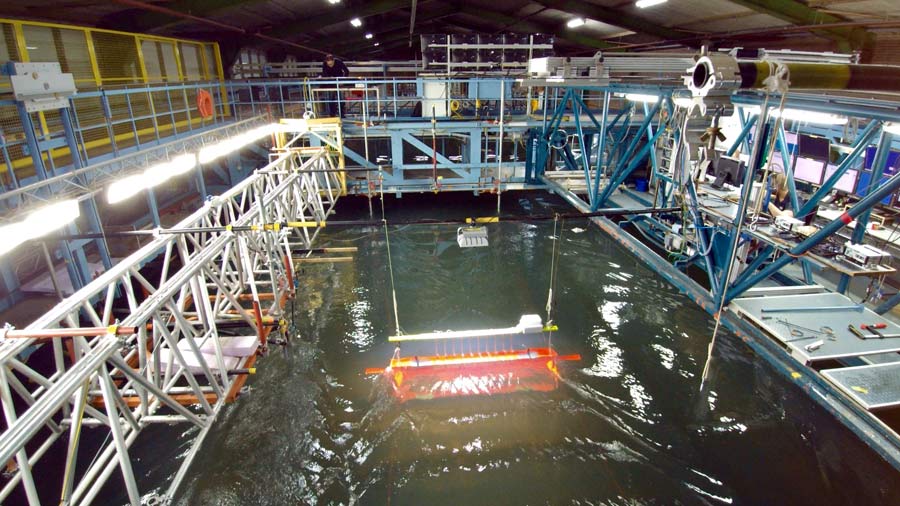 The company behind TidalKite tidal energy technology, SeaQurrent, joined the trade mission organized by Lab Vlieland together with the Dutch Ministries of Economic Affairs and Agriculture, Nature and Food Quality, in order to talk sustainable business development with local policy makers and entrepreneurs.
Maarten Berkhout, SeaQurrent's Co-founder and Project Directo, who took part in the trade mission, said: "The organization was great, the program they composed and network that they brought together, led to very meaningful in-depth discussions and concrete business opportunities, to start developing TidalKite Power Plants in this unique UNESCO World Heritage area.
"Therefore, its inhabitants and local policy makers, who are also used to live of and in harmony with the sea that surrounds them, are very enthusiastic to harvest the energy potential of its tidal streams and turn it into a predictable source of sustainable energy, to become fully energy independent."
SeaQurrent's TidalKite consists of several subsystems and wings, and the kite itself is tethered to the seabed, squeezing a pressurized fluid to a hydraulic motor to generate power.
During the Trilateral Waddensea Conference the startups presented a manifest to Ministers from the Netherlands, Denmark and Germany with their ideas for making the Wadden Islands sustainable and develop them to a true innovative region.
Other marine energy-related developers that participated in the mission include Dutch developer of wave energy technology SlowMill, and Hyet Solar which is working to develop flexible photo voltaic (PV) modules for open sea.