Seattle Welcomes Giant MSC Boxship
---
Mediterranean Shipping Company's MSC Laurence arrived at the Northwest Seaport Alliance's Terminal 46 in Seattle on April 5, becoming the largest containership to call the terminal.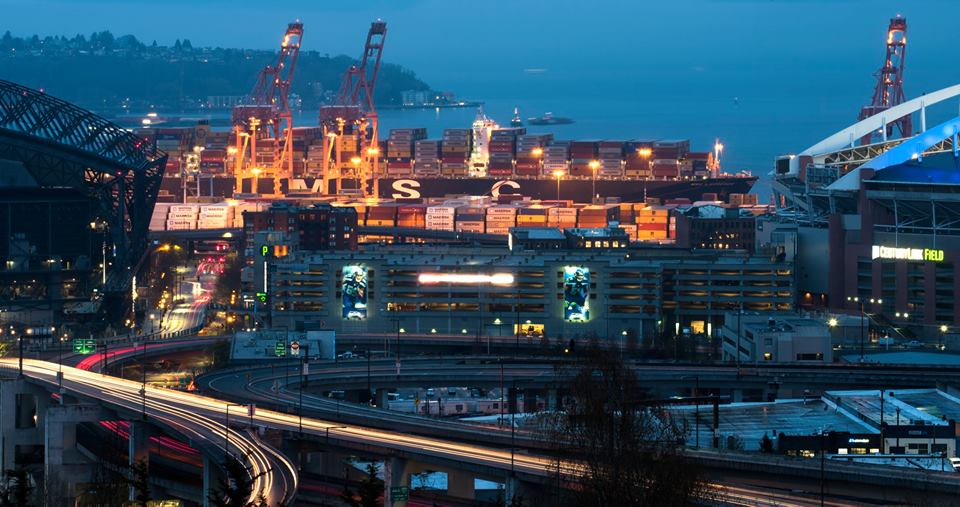 The Laurence has capacity for almost 13,000 20-foot equivalent container units (TEUs). If laid end-to-end, the 13,000 TEUs would stretch to the top of Mount Rainier 18 times, a distance of almost 50 miles, according to NWSA.
Built in 2011, the Neo-Panamax features a length of 365.8 meters and a width of 48.4 meters.
Two years ago, the NWSA welcomed the 18,000 TEU CMA CGM Benjamin Franklin, the largest ship to call the US at the time, and 10,000 and 13,500 TEU ships call regularly in the North and South harbors.
Larger vessels require terminals with deep berths, strong piers and large container cranes. In order to meet these requirements, NWSA has been investing in upgrades to the North Harbor's Terminal 5 and South Harbor's Husky Terminal.
In 2017, NWSA's international container volumes increased by 4 percent and were the fourth highest in NWSA history. The alliance's total international container volumes stood at 2.96 million TEUs in 2017, compared to 2.86 million TEUs recorded in 2016.