Second Round of Cargo Smouldering on board MV Liangchow
A second round of cargo smouldering was reported aboard the Hong Kong-flagged bulk carrier MV Liangchow during the discharge of coal in the Port of Auckland, New Zealand, the China Navigation Company (CNCo), the owner of the vessel, confirmed to World Maritime News.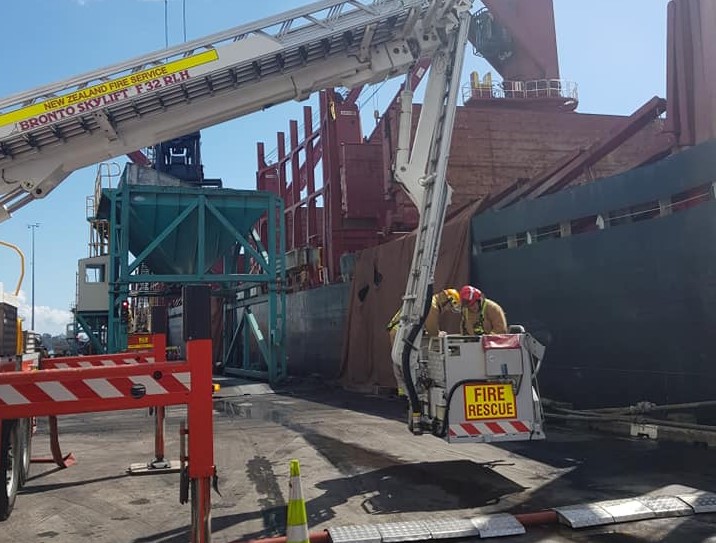 As a result, the ship's crew issued another call for assistance to New Zealand's firefighters in the early hours of October 17, 2018.
"There were no injuries to any crew members and no damage to the vessel. The vessel's emergency response was activated immediately upon discovery of smoke and the crew sprayed the cargo with water, fire crew were called to attendance as a precaution until the situation was brought under control," the company said in a statement.
"Discharge operations have since recommenced and CNCo is investigating the cause of the incident."
This follows a similar instance of smouldering that occurred on Monday morning, October 15. 
The local fire department managed to contain the smuldering, preventing it from spreading and damaging the ship. The ship's crew members took over further operation on cooling down the cargo and transporting it offsite.
World Maritime News Staff