Sejin Heavy to supply LNG tanks for mid-size carrier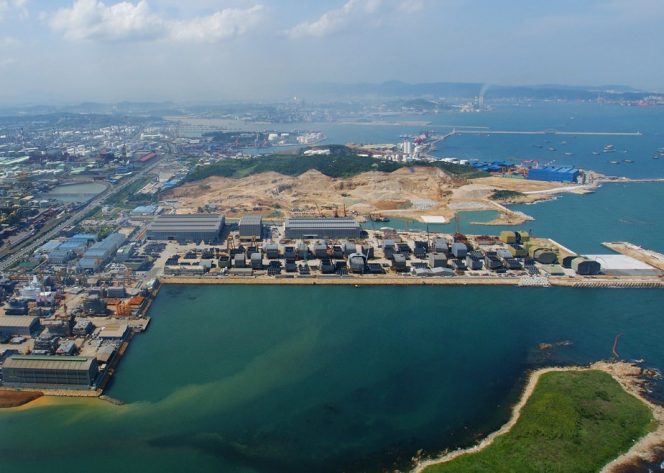 ---
Korea-based Sejin Heavy Industries has signed a contract with Hyundai Mipo Dockyard to supply LNG cargo tanks for a mid-size LNG carrier.
Sejin said that the contract for the supply of the cargo tanks was signed until August 12. It marks the entry of the company to the LNG supply market.
The deal includes LNG tanks and deckhouse to be supplied to the 30,000-cbm LNG carrier ordered by Norwegian shipowner Knutsen to Hyundai Mipo Dockyard
The LNG tank is of the nickel-based Bilobe type and is the largest independent tank for LNG carriers to be built in Korea.
The three 10,000-cbm tanks will be built with a new technology that includes special welding rods developed by Hyundai Heavy Industries's welding lab.
The company will begin construction around October 2019 after completing all fabrication procedures, including welding procedure specifications.
The company added that, in addition to LNG tanks, Sejin was planning to expand its business to include manufacturing modules for LNG regasification facilities and to specialize in manufacturing LNG facilities.
"With recent soaring investments in large-scale LNG production projects in the areas of Qatar, Papua New Guinea, and Russia, it is expected that orders for around 100 large LNG carriers will be placed, and that markets for small and medium LNG carriers for LNG bunkering will also be greatly expanded as supply and demand of LNG increases," Sejin stated.
According to Clarksons, orders placed in the small and mid-sized LNG carriers market has been at an annual average of only five over the past five years but is expected to grow significantly over the next decade.
is worth noting that Sejin is under discussion with multiple ship owners and shipyards in the LNG cargo and fuel tank supply market.
Related news
List of related news articles