Sener awards outer tank design contract for German LNG Terminal
TGE Gas Engineering and Technodyne International Limited have been awarded by Sener, a member of the SENER/COBRA consortium, a contract for the outer tank design for the LNG storage tanks for German LNG Terminal GmbH.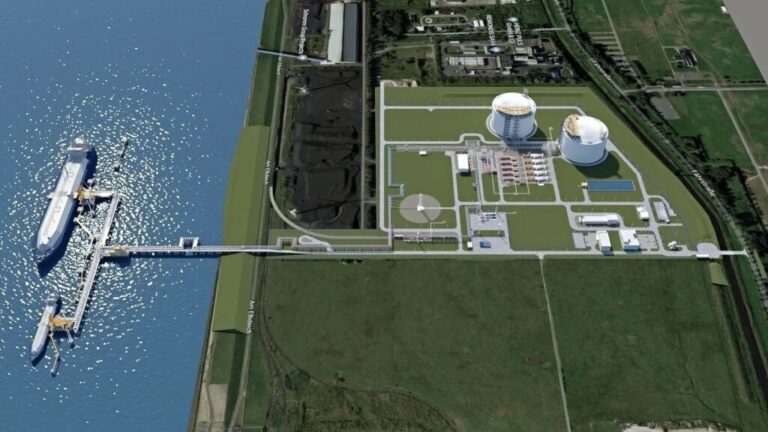 TGE/Technodyne said that the design works for the two full-containment tanks, each with a capacity of 165.000 m³, will be performed in accordance with German and international standards by their team in Munich.
The LNG terminal, located in Brunsbüttel, by the Elbe River in the North Sea, Germany, is expected to export up to 8 BCMA (billion cubic meters per year) of natural gas to the national network, with an option of further expansion to 10 BCMA.
It will also offer an additional import route for energy, and in this regard, German LNG Terminal GmbH indicated that this terminal, expected to be operational in 2026, "will make a significant contribution to the security of energy supply and energy transition in Germany and beyond."
In October 2022, the European Commission approved the acquisition of joint control of German LNG Terminal GmBH by Germany's national promotional bank KfW and Gasunie, the Dutch energy network operator.
In the same month of 2022, VINCI signed an engineering, procurement and construction (EPC) contract, through its subsidiary Cobra IS and in a consortium with Sener, to build the terminal.