Shanghai Waigaoqiao outpaces yearly production goals with ONE Readiness delivery
In a double feat for Shanghai Waigaoqiao Shipbuilding, a subsidiary of China State Shipbuilding Corporation, the shipyard celebrated the delivery and naming of Seaspan Corporation's two 7,000 TEU container ships.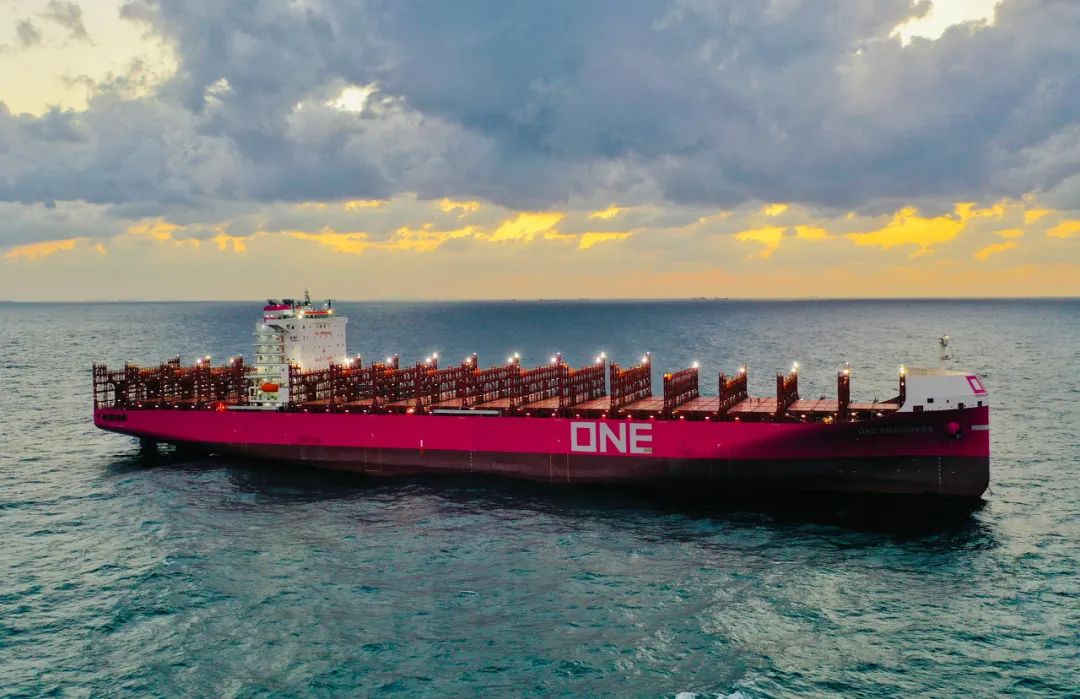 The first ship in the 7,000 TEU series, named ONE Readiness, was officially delivered at a ceremony held on November 6 at the yard, while the second boxship from the series, ONE Reassurance, was officially named.
The pair was ordered in 2021 and they are chartered by Singapore's container shipping major Ocean Network Express (ONE).
The containerships were crafted with the design expertise of the Shanghai Ship Research and Design Institute. They stretch 272 meters in length, equivalent to nearly three soccer fields placed end-to-end, and each has a width of 42.8 meters.
Onboard, they can accommodate 9 layers and 17 rows of containers on the deck, along with 8 layers and 15 rows in the cargo hold, capable of accommodating more than 7,200 standard 20 ft. containers. Additionally, these ships include 1,200 refrigerated container sockets.
The vessels have a low-resistance design coupled with high-efficiency propellers, energy-saving ducts, and twisted rudders resulting in reduced fuel consumption. The ships have also been fitted with hybrid scrubbers and semi-enclosed bow windshields that cut wind resistance.
The shipyard said that during sea trials, the newbuilds consistently outperformed their contracted speed.
Their main engines are equipped with EGRTC and auxiliary engines with Selective Catalytic Reduction (SCR), meeting stringent IMO Tier III emission standards.
In terms of safety, the ships have embraced DNV's FCS fire symbol, with a deck-fixed fire cannon system and cargo hold water sprinkler system that enhances the ability to detect and extinguish container fires.
Moreover, these vessels are equipped with a medium-voltage shore power device, enabling them to plug into shore power where available and further cut their emissions.
A comprehensive automation system has been installed, adopting DNV's one-man bridge design and integrating intelligent systems for auxiliary berthing.
The delivery and naming of the two ships marks a significant achievement for Waigaoqiao Shipbuilding which has exceeded its annual production goals well ahead of schedule, delivering a total of 21 high-quality ships and offshore products. These include the first domestically produced large cruise ship, ten 7,000TEU container ships, seven 190,000-ton dual-fuel ships, bulk carriers, two Aframax tankers, and a "universal" FPSO with a storage capacity of 2.3 million barrels.
Seaspan has a total of 51 vessels under construction, which is set to increase its total fleet capacity to 1,925,400 TEU on a fully delivered basis.