Shearwater to buy Schlumberger's seismic business
Shearwater GeoServices and Schlumberger have entered into a definitive agreement for Shearwater to acquire the marine seismic acquisition assets and operations of WesternGeco, the geophysical services product line of Schlumberger.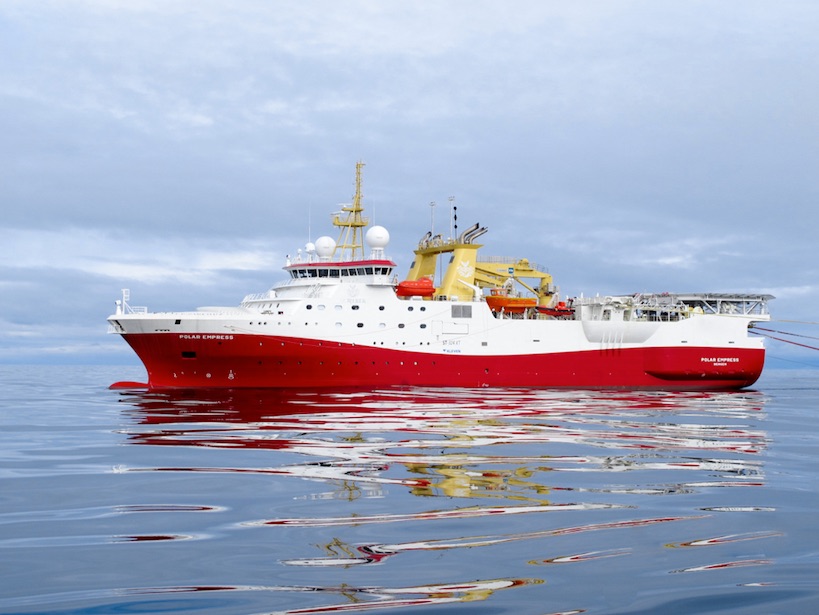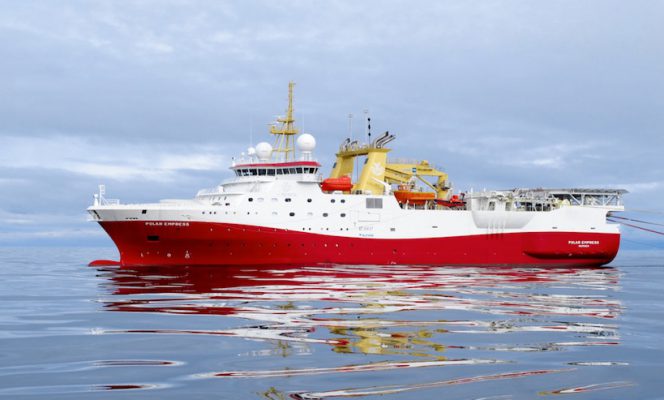 Schlumberger revealed its plan for WesternGeco to exit the business of marine and land seismic acquisition and turn it into an asset-light business back in January 2018.
The transaction is subject to regulatory approvals and other customary closing conditions and the parties expect to close the transaction in the fourth quarter of 2018, Shearwater said on Wednesday.
Shearwater GeoServices will operate the combined businesses as a global, customer-focused and technology-driven provider of marine geophysical services. Shearwater will own and operate a fleet of 14 fully equipped seismic vessels offering a full range of acquisition services including 3D, 4D and ocean bottom seismic (OBS).
It is worth reminding that Shearwater was formed in 2016 between GC Rieber Shipping and Rasmussengruppen, taking over four GC Rieber Shipping's seismic vessels: Polar Empress, Polar Duke, Polar Duchess, and Polar Marquis.
Shearwater will continue to develop and offer processing and imaging services and Reveal software. The company will also have a portfolio of proprietary streamer technology and processing software enabling effective execution of geophysical surveys and delivery of high-quality data.
"We will combine two strong complementary businesses and create an industry-leading full-service geophysical company with a solid financial and strategic platform," says Irene Waage Basili, CEO, Shearwater.
"Our strategy has been to build a stronger company during the downturn, and we are very pleased to see the commitment made by our owners, which enables this transaction."
After completion of the transaction, Shearwater will have close to 600 employees and operate in all major offshore basins around the world.
"Our customers will benefit from our expansion as a full-service provider that has critical mass, global reach and long-term viability. We intend to grow, and we are committed to investing in technology and people to drive the efficiency of our services," says Basili.
"We will have a strong balance sheet with the sector's lowest loan-to-value ratio and a leading cost position, which together with our technology and highly skilled people provide significant competitive advantages."
Maurice Nessim, President, WesternGeco, added: "With the divestiture of our marine seismic acquisition business, WesternGeco will be strategically positioned as one of the largest asset-light geophysical services providers in the oil and gas industry. Through access to the industry's global marine fleet, including Shearwater's vessels, we will continue to provide our customers with exploration and discovery services that leverage our leading global multiclient library, advanced seismic imaging and interpretation services, with the aim of helping to accelerate hydrocarbon discovery."
Taking over ten seismic vessels
Under the terms of the agreement, Shearwater will acquire 10 high-end seismic acquisition vessels, including seven 3D vessels and three multipurpose vessels (MPVs) configured to serve the growing OBS market, 12 complete streamer sets with spares, as well as two source vessels. The proposed transaction also includes WesternGeco proprietary marine seismic technology, as well as development and manufacturing facilities in Norway and Malaysia.
The deal
Schlumberger will receive cash consideration based on an enterprise value of USD 600 million plus a 15% post-closing equity interest in Shearwater GeoServices Holding AS.
In addition, Schlumberger will for a limited period be entitled to payments under an earn-out agreement linked to future vessel usage over and above specific thresholds. To ensure a more robust financial platform, an additional USD 50 million of cash will be injected in Shearwater GeoServices Holding AS for working capital purposes, bringing the total cash funding requirement for the proposed transaction to USD 650 million.
The USD 600 million in cash consideration to Schlumberger and USD 50 million for working capital purposes will be funded by USD 325 million in new cash equity and USD 325 million in debt financing.
Rasmussengruppen has fully underwritten the equity issue and GC Rieber Shipping ASA intends to subscribe for approximately USD 28 million (of the total of USD 325 million) before closing. The debt financing will be provided by DNB Bank ASA and Sparebank 1 SR-Bank ASA.
Under the terms of the agreement, Schlumberger will have an option to utilize two vessels from Shearwater on potential multiclient work for the first two years after closing the transaction.