Shearwater's 'Polar Empress' in 3D survey off Montenegro
Marine seismic acquisition player Shearwater GeoServices has recently started a 3D seismic survey in the Adriatic Sea, offshore Montenegro.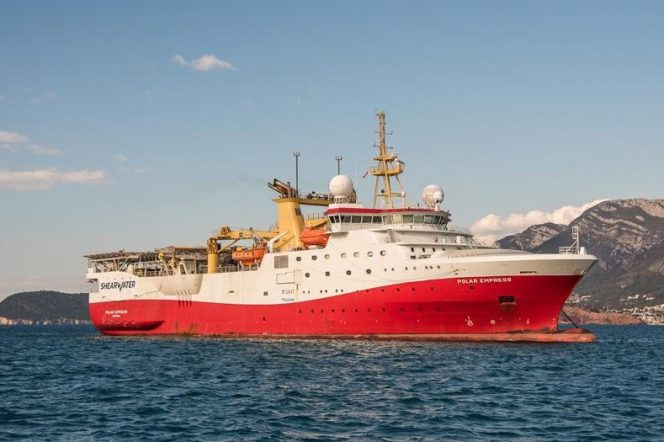 Marking the start of the operations last month Montenegro's economy minister Dragica Sekulić said the survey represented the first survey under the concession contract between Eni, Novatek, and the state.
"We believe that the model which we are using, partially copied from Norway, would benefit all of us going forward," Sekulić said.
The survey is expected to last 40 days over four offshore blocks and should help with the decision on the location of the first two exploration wells.
"Today represents a beginning of a new era of industrial production in Montenegro […]. Learning from mistakes from other oil and gas producing countries and inspired with positive examples we created a legislative framework which would fully protect the interests of the country during potential production of hydrocarbons," the Government press office said.
Novatek and Eni hold stakes in four offshore blocks, with each holding a 50 percent share with Eni as the operator. The four blocks, 4118-4, 4118-5, 4118-9 and 4118-10, comprise a total area of approximately 1.2 thousand square kilometers.
As seen in the map below, Greek oil company Energean owns two blocks offshore Montenegro, too.
The company last year said Energean's total investment over an exploration period of seven years would be $19 million, including the funding of a new 3D seismic survey, geophysical and geological studies, and the drilling of one well.
The two blocks are located offshore at a water depth of 50-100 meters, close to the Montenegrin coast in the vicinity of the town of Bar.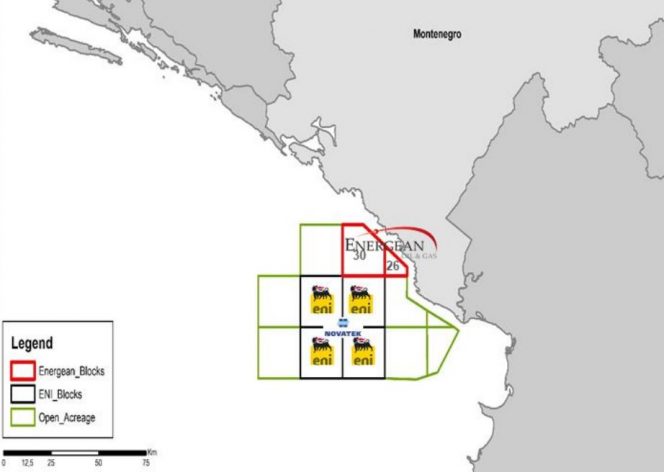 Offshore Energy Today Staff