Shell books Stena rig for North Sea work
Offshore drilling contractor Stena Drilling has signed a new contract with oil major Shell in the UK for its semi-submersible drilling rig Stena Don.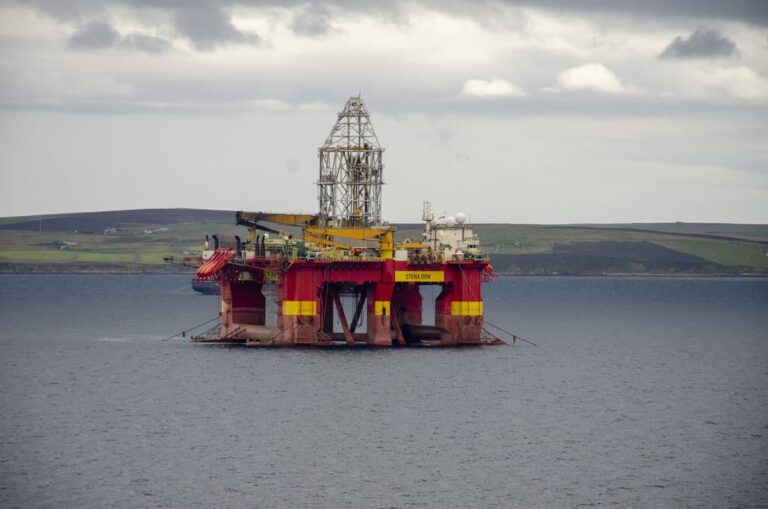 As informed by Stena on Friday, the work is due to begin in 2Q 2023 for a firm scope of 365 days with an option to extend the contract for up to an additional one-year period in direct continuation from the firm scope.
Works will take place in the UKCS and well activities will include a combination of plugging & abandonment work and drilling development wells, the rig owner explained.
Erik Rønsberg, Stena Drilling CEO, said: "The contract award with Shell UK is fantastic news for Stena Drilling, securing long-term work for the Stena Don on an exciting collection of projects with Shell UK in the North Sea."
Stena Don already has some work lined up for this year. Namely, at the beginning of February 2022, Stena Drilling secured a new contract with Petrofac for the hire of the Stena Don in the UK North Sea. The contract with the duration of 80 days was agreed to start in 4Q 2022 in support of a one-firm well campaign on Tailwind Energy's Gannet E field.
The contract also included an option to extend for up to three optional wells on behalf of other clients with an estimated total option scope duration of 55 days.
Come May and Petrofac won a well engineering services contract with i3 Energy for the Serenity appraisal well in the UK North Sea. The deal enabled i3 access to Petrofac's expertise and services for a three-year period, in addition to access to an existing contract between Petrofac and Stena Drilling for the use of the Stena Don rig. Planning is underway and on track to spud the Serenity appraisal well in early September this year.
Meanwhile, when it comes to Shell, the oil major said on Thursday while announcing its 2Q 2022 results that it is working to strengthen energy security through natural gas investments in, among other projects, the Pierce and Jackdaw in the UK.
The final investment decision for the Jackdaw project in the North Sea was announced earlier this week following regulatory approvals earlier this year but it was met with strong opposition from environmental groups, seeking to stop its development. The project will comprise a wellhead platform that is not permanently attended, along with subsea infrastructure, which will tie back to Shell's existing Shearwater gas hub.
The Stena Don is a harsh environment dynamically positioned Class 3 semi-submersible drilling rig that has a capability for a water depth up to 1640ft. It was built by Kvaerner Warnow Werft Shipyard in Germany in 2001.