Shell charters two Diamond Offshore semi-submersible drilling rigs
Offshore driller Diamond Offshore has scored two contracts with Shell for two of its semi-submersible drilling rigs for work in the North Sea and Australia.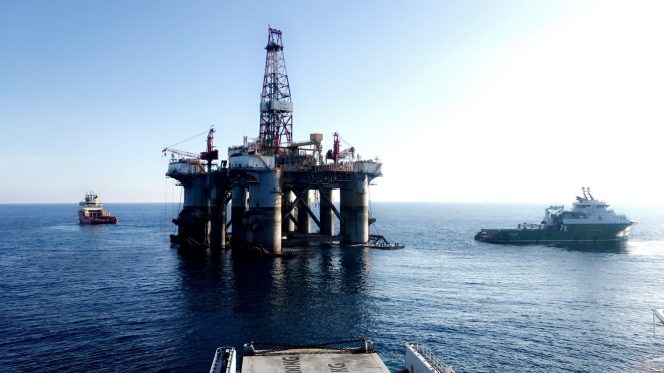 The drilling company on Monday shared that its 1988-built Ocean Valiant rig would go on a well-based contract with Shell starting in late December, with expiration in late March 2021. The rig is currently on contract with France's Total.
In its fleet status report, Diamond Offshore said the rig would be used in the UK sector of the North Sea.
While Diamond Offshore did not share details on dayrate, Bassoe Offshore has estimated that the dayrate for the Ocean Valiant is around $130000.
Apart from the Ocean Valiant, Shell has hired the 2014-built Ocean Apex semi-sub on a one-well contract in Australia.
This contract is expected to start in the early August of 2019 and will run till early October 2019.
The rig is then in January 2020 expected to go on a four-well gig with Woodside, under a contract awarded last year. This will keep the Ocean Apex busy till September 2020.
Among other recent fixtures, Diamond Offshore has won contracts for the Ocean Monarch rig with Exxon and Cooper in Australia, and Ocean Onyx with Beach, also in Australia.
Loss deepens
In a separate announcement on Monday, Diamond Offshore reported its quarterly results. The company posted a net loss of $79 million for the fourth quarter of 2018, compared to a net loss of $32 million in the corresponding quarter a year ago.
Revenue was at $232 million, down from $337 million in the fourth quarter of 2017.
 Marc Edwards, President, and Chief Executive Officer said: "We continued to make strong progress with another active contracting quarter resulting in approximately 33 months of additional backlog secured."
"Among the new fixtures is a 15-month contract for the Ocean Valiant and a one-year contract for the Ocean Onyx, which we are upgrading and reactivating for the new work. Additional awards were for the Ocean Apex and Ocean Monarch in Australia."
As of January 1, 2019, Diamond Offshore's total contracted backlog was $2.0 billion, not including $135 million margin commitment from one of the company's customers, the driller said.
Offshore Energy Today Staff
Related news
List of related news articles