SHI to build LNG carrier pair under $517 million contract
South Korean shipbuilding company Samsung Heavy Industries has secured an order for two liquefied natural gas (LNG) carriers.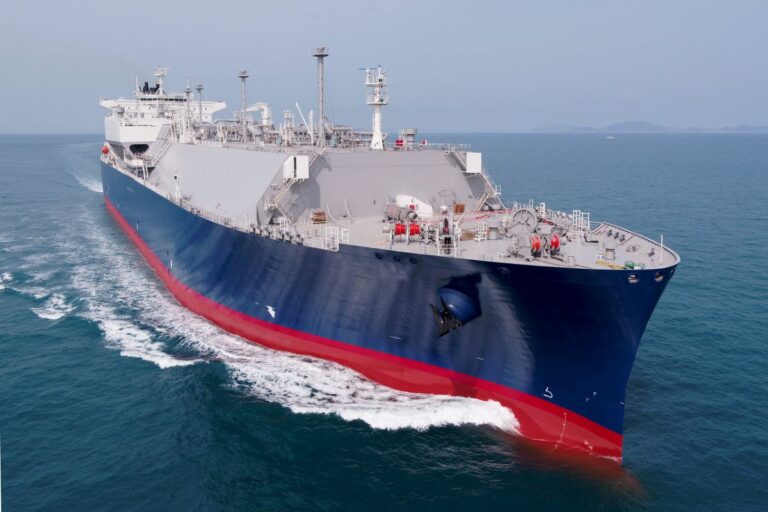 The South Korean heavyweight signed the contract with an undisclosed shipowner from Asia-Pacific. The value of the contract is KRW 674.5 billion ($517 million).
The LNG carriers are slated for delivery by November 2026, SHI said in its stock exchange filling.
Since the beginning of this year, SHI has won orders worth some $2.5 billion, or 26 percent of its 2023 target of $9.5 billion.
The company kicked off 2023 with the order for a floating LNG facility. The shipbuilder received orders of $12.2 billion and $9.4 billion respectively in 2021 and 2022, exceeding its target.
Most recently, Samsung Heavy and Norwegian maritime technology group Kongsberg Maritime (KM) have signed an agreement for the development of autonomous LNG carriers.
Under the joint development agreement, the companies aim to develop a 174,000 cbm next-generation LNG carrier that will use the latest remote autonomous navigation and low-carbon technology for safer and more energy-efficient operations.
Through this deal, SHI plans to strengthen its strategic partnership with Kongsberg and its position in the future autonomous ship market. The firm also conducted a demonstration of autonomous navigation by performing a sea trial of a 9,000-ton vessel from Mokpo, South Jeolla Province, to Dokdo in the East Sea of South Korea, last year.