Shipa Freight: 5 Tech Trends Transforming Freight Forwarding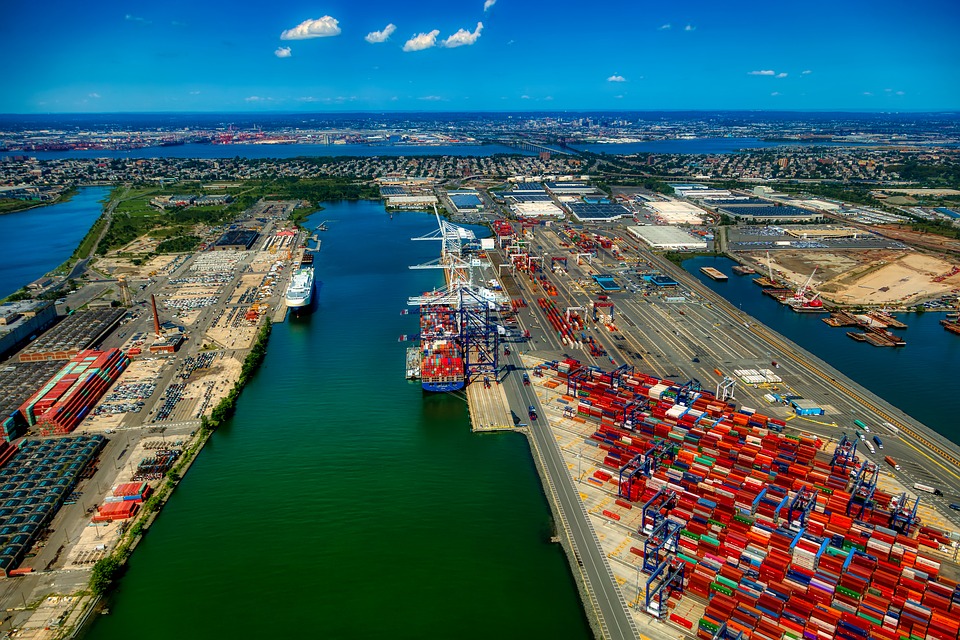 By Toby Edwards, Chief Executive Officer at Shipa Freight
The logistics industry has traditionally been slow to capitalise on technology advances. This has come at a cost: issues at ports, including an influx of mega-vessels and trucking congestion, have impacted efficiency and slowed shipping times.
It is imperative that freight forwarders make use of new technologies to streamline these processes, to maximize efficiency and security in the industry and to level the playing field for SME businesses across the globe who want to participate in international trade on a small, cost-effective scale. And the industry is beginning to sit up and take notice: here are the five top tech trends which are reshaping freight forwarding.
Trend #1: Focus on cybersecurity
It was more than a year and a half ago that shipping giant A.P. Moller-Maersk became the victim of a cyber attack that crippled the company's infrastructure, and caused severe disruption at ports around the globe. Since the cyber-calamity took place, freight forwarders have been shifting with the times, transitioning from traditional processes to faster, more responsive, digital solutions. They have also felt further pressure to strengthen data privacy and security due to the 2018 implementation of the European Union's General Data Protection Regulation (GDPR).
Many logistics providers that are just now starting down the path to digitization will at least be able to integrate robust cyber-security into brand new systems as they implement them, which tends to be less onerous than trying to improve protection within legacy applications and platforms.
Trend #2: Making use of real-time data
The availability of real-time information can improve scheduling and coordination, and ensure more efficient use of resources. Last year, the Port of Rotterdam and the Port of Hamburg began using technology to share information about planned and actual vessel departure and arrival times between the two ports.
Ports that successfully use data-sharing tools can reduce port congestion by improving the flow of cargo, increasing efficiency by planning and deploying labour and equipment in a more targeted way.
Access to real-time data can also be beneficial to customers. If forwarders aggregate shipment data from the many sources and systems involved in ocean transportation and present it clearly to customers, the customers can more easily keep track of their shipment and in turn, they can keep their customers updated.
Trend #3: "Internet of Things" solutions
After aggregating shipment data and presenting it to customers via a single user interface, the next step is to enrich shipping data even further with the aid of the Internet of Things. For instance, shipment tracking is still mostly dependent on exchanges of electronic messages between those involved, but as logistics partners begin to add in data from solutions like the maritime Automatic Identification System (AIS) and electronic sensors (installed in ocean-shipping containers or even attached to product packaging), forwarders will be capable of more accurate tracking.
If customers receive access to this data, they will be able to monitor the condition of their goods as well as gain real-time insight into their shipment's progress. This is bound to be particularly valuable for perishables and other environment-sensitive items.
Trend #4: Growing Customer-Centricity
The freight-forwarding sector, whilst catering to companies, businesses, and individuals with shipping needs, has traditionally been very process-focused. But as globalisation has taken hold and many smaller businesses find themselves in need of shipping services, freight forwarders are being forced to cast off the conventional approach and place customers' perception of value at the forefront of modernization efforts.
Forwarders are using digital solutions to enhance customers' experience, for example by offering instant shipping quotations, developing more user-friendly websites, and deploying strategic content marketing and social media marketing strategies. As this trend progresses, we are likely to see more forwarders using strategies from the business-to-consumer playbook, such as shipping discounts and other incentives designed to secure customer loyalty.
Trend #5: Blockchain adoption
Blockchain is a much-hyped and often misunderstood technology, but logistics is one of the few areas in which it is actually being adopted and is already making an impact.
Maersk's TradeLens technology, for example, is a blockchain solution currently in use to streamline and secure the exchange of information between more than 90 companies and organizations involved in global shipping activity. Participants in the TradeLens program, which relies on the execution of blockchain-driven smart contracts, include port and terminal operators, carriers, customs brokers, some freight forwarders and even customs officials.
Another example is the introduction of a TEU token system by a startup called 300Cubits, which promises to solve the problem of cargo no-shows at ports and the overbooking of capacity practised by carriers as a countermeasure. The system involves the shipper and the carrier each depositing cryptocurrency tokens into an escrow account as part of the freight booking transaction. If the shipper's freight arrives at the port as agreed, and the shipper loads and dispatches the freight as scheduled, both parties get their tokens back.
However, if the freight is a no-show at the port, the shipping line receives all the deposited tokens. The shipper will similarly receive them all if the carrier fails to ship the freight as per the booking.
The dawn of a new era?
The logistics industry has been slow to capitalize on new technology, but wide-scale digitization and automation are now beginning to take hold. The benefits for operators, ports and customers are clear, and the possibilities are exciting. New technology can make shipping more accessible to small businesses, opening up global trade to SMEs who would previously have struggled to compete with bigger players.
What is more, digitalization brings more agility to the freight transportation domain. This is needed in the new age of global trade, where international tensions and complexities – such as the China-US trade war or the UK's exit from the European Union – no longer have just a localized impact. These events can impact on shipping strategy and execution around the world, but are hard to plan for, making digitalization something that carriers, freight forwarders and shippers alike can no longer afford to ignore.
Note: The opinions, beliefs, and viewpoints expressed in this article do not necessarily reflect the opinions of World Maritime News.