Siem Car Carriers' first LNG-powered car carrier duo named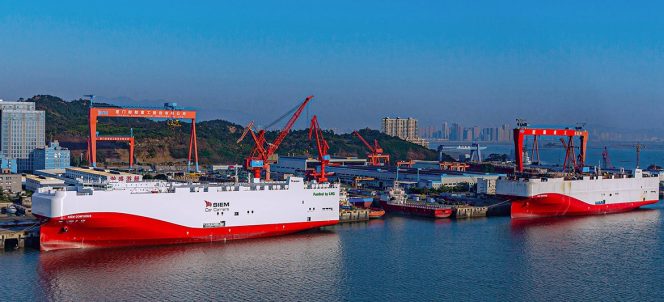 ---
German giant Volkswagen Group said that a naming ceremony for Siem Car Carriers' LNG-fueled vessels was held at Xiamen Shipbuilding's yard in China.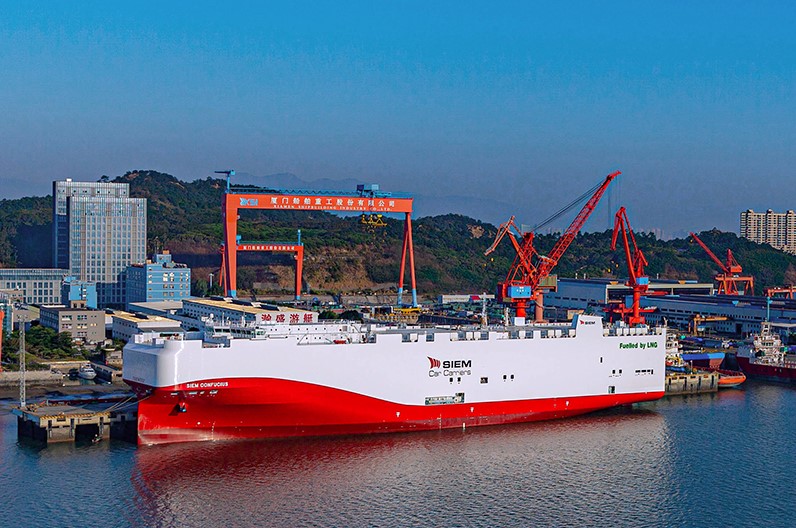 The newly named Siem Confucius and Siem Aristotle will be deployed on the so-called America Round Tour from January 2020, from Emden to Mexico via several ports on the east coast of the USA. From there it will return via the US east coast to Emden.
The second ship will start its first major voyage along the 12,000 nautical mile route in spring 2020, VW said in its statement.
Vessels feature two liquified gas tanks with a capacity of 1,800 cubic meters each. That's enough for a complete round trip, and it ensures a ten percent reserve tank, sufficient for several days.
Both new ships replace two of the nine cargo ships currently employed by Volkswagen on this round trip, which are conventionally powered by heavy oil.
According to the company, the vessels are the largest roll-on, roll-off (RoRo) ships with LNG propulsion ever built, and the first to be deployed overseas. So far, only smaller LNG-powered RoRo vessels have been built that are in service on short-sea trades.
The vessels are each 200 meters long and 38 meters wide, which makes them exactly as long, but almost six meters wider than the car carriers previously in service, which only have a width of 32.5 meters. This is due to the space requirements of the liquid gas tanks. They are powered by a 12,600 kW engine developed by MAN Energy Solutions.
Matthias Branka, head of overseas transport management at Volkswagen, said: "We are now gaining experience with the first two LNG ships. Then it will be our goal to increasingly focus on environmentally friendly propulsion systems for the other tenders that are due every five years.
"This could be more LNG vessels, which might also in the future be fueled with biogas or other new technologies. Worldwide there are many projects that study alternative ship propulsion and fueling methods."